The menu plan for week 71 is being written as I sit overlooking the beautiful resort at the Marriott Surf Club, Aruba…not a bad way to write a blog.  I will soon be returning to reality after a fabulous Christmas week in the Caribbean!  The weekly plan overlaps the timeshare menu plan.  Hopefully the plan for leftovers during our stay at the timeshare was successful as we ate well while completely emptying the stores in the refrigerator.  One of the most difficult tasks in provisioning for our week is to have enough food for everyone and very few leftovers…not an easy task.  The same holds true for the liquor, drinks and mixers…we have already done a rum run.  Hum, does that make us rum runners?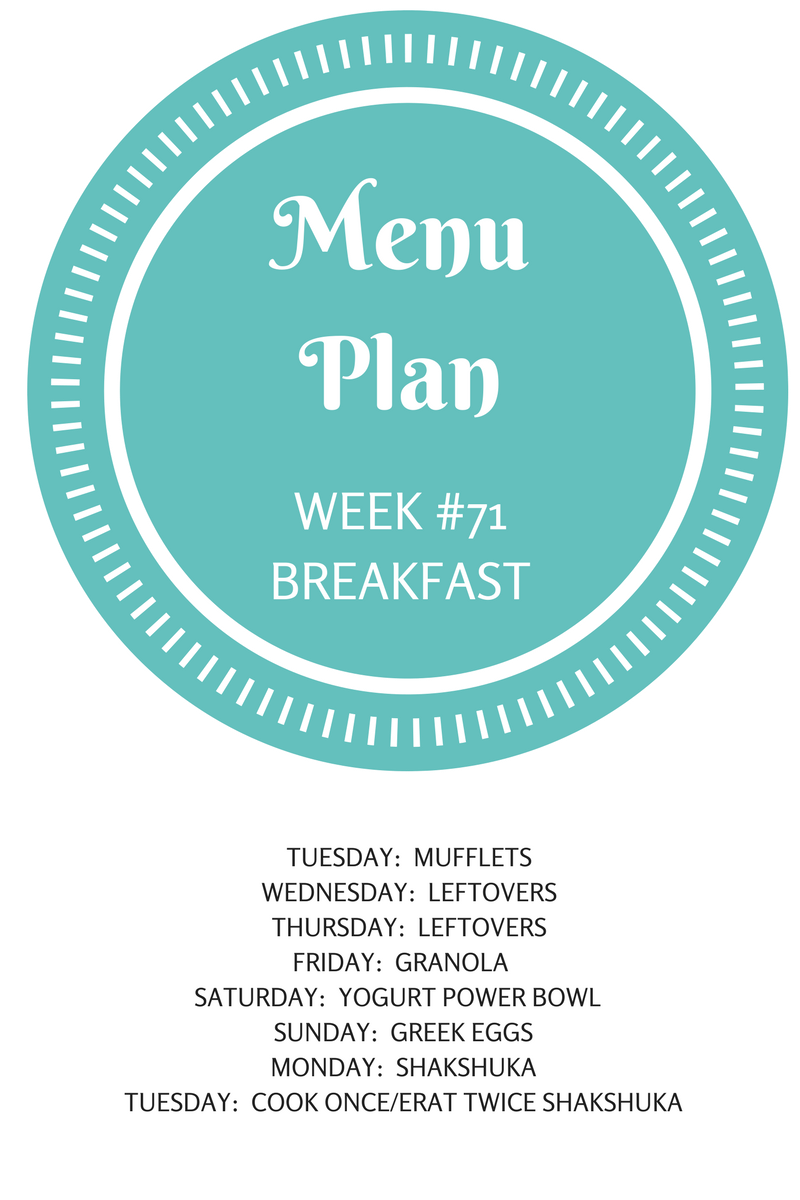 When we return home we will be assisting our son and his family with their move into their new house…yes once again they are moving.  After only one year in their "Magnolia" home, they are moving to a somewhat smaller ranch home. (Downsizing)  The appeal???  It has access to open water with 2 boat lifts (something that they were looking for when they sought a home last year).  Because we will be assisting with the move, the lunch menu will be very much in flux.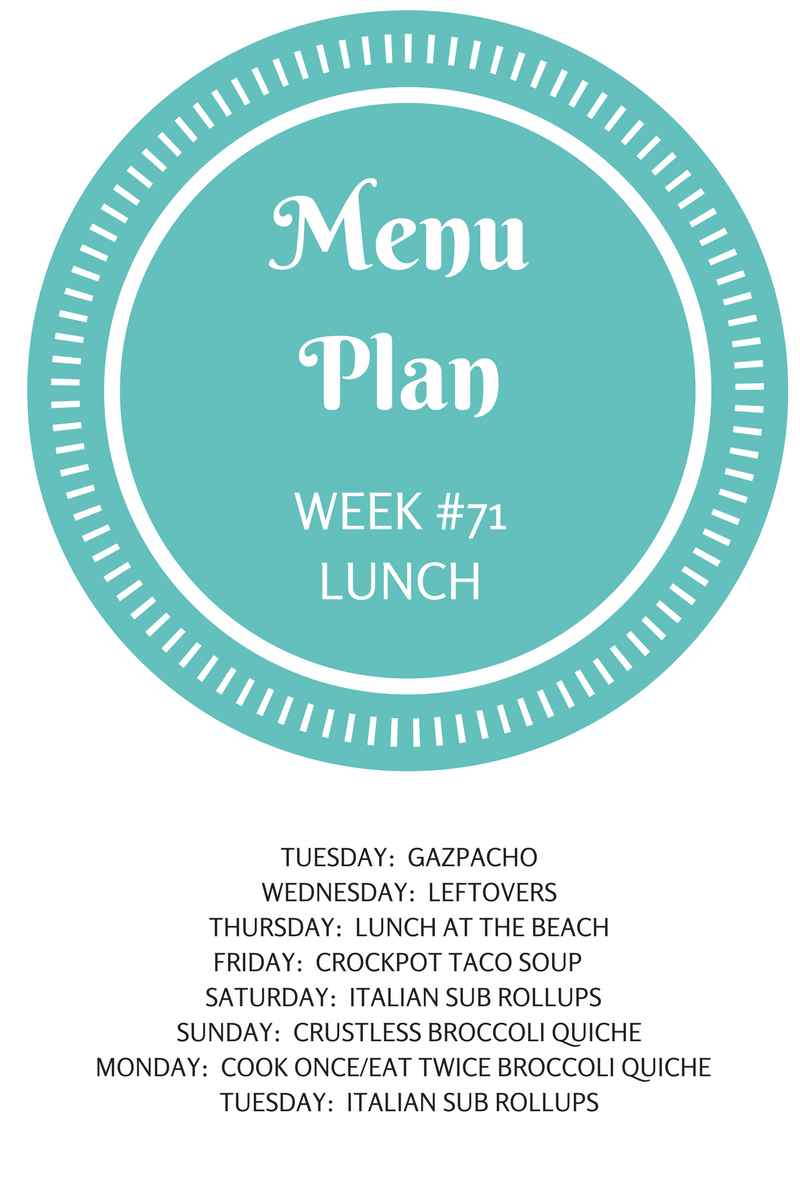 Our first dinner back to reality will be Christmas with our daughter, my son and his family, and the Cotton Bowl…after all we remain Buckeye strong!  We continue to have a large deep dish Chicago style Dondi's pizza in the freezer, so sharing it with family is a perfect menu for our celebration.  Since I continue to have a large portion of ham in the freezer (since Easter)…I am determined to utilize it and reclaim much needed freezer space.   Get rid of the ham and the pizza and Voila'….the freezer awaits!!  The only goal remaining is what to prepare for the pot luck.  My son and daughter in law have a huge party on New Year's Eve…her birthday and a long going tradition of ringing in the New Year with great friends.  I just need to figure out something compliant with THM that I can eat, but would also WOW the crowd!!  Stay tuned!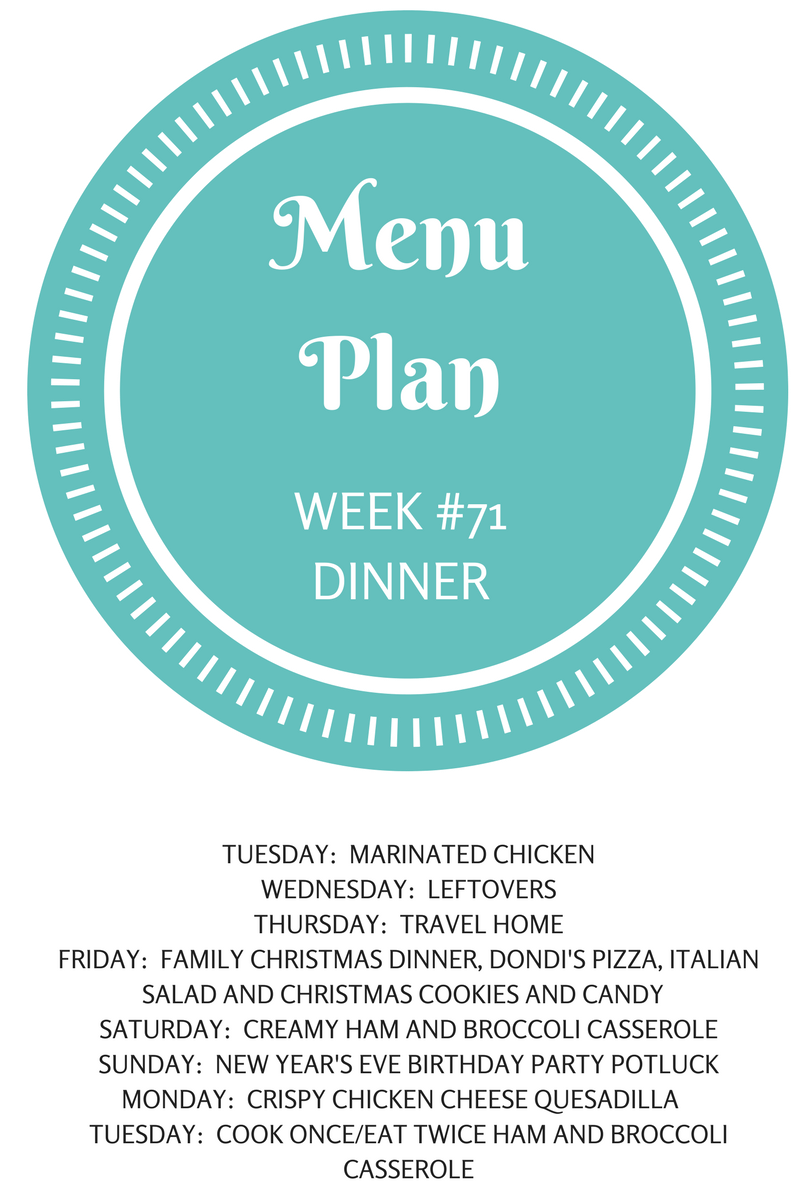 Creamy Ham and Broccoli Casserole
Crispy Chicken Cheese Quesadilla
There you have it.  As I take a short break from the salt water and the sunshine of fabulous Aruba, I plan for my return.  I have attempted to stay on a healthy eating plan with THM, but as we all know, the holidays present special moments that should not be missed.  The weeks ahead will follow a stricter compliance.  So as we approach the New Year, we continue to eat well, and heathy, enjoying wonderful family times and traditions.  Happy New Year everyone and…
Bon Appetit.