Menu Plan Week 58
I'm back!  and planning week 58.  After 2 weeks of vacation and an interrupted week of watching the grand girls while their parents were away, I have returned to menu planning and a more structured life.  I will admit that last week while taking care of the girls, I was rather disorganized with meal preparation and grocery shopping.  I had forgotten just how much it helps to have a plan and the ingredients available to implement the plan.
I am continuing my quest to understand the new Trim Healthy Mama eating lifestyle that I have adopted.  I have stocked my pantry with a variety of foods that will help me when I investigate new recipes.  Initially it seemed that whenever I found something interesting to try, I was short one or two ingredients.  I have spent some time determining what is needed the most in a variety of meals that I want to undertake.  I am also in the process of tweaking some of our favorite meals to adapt them to this plan.
In addition,  I have a month of free access to the Trim Healthy Website (normally just under $70 per year), I am trying to utilize the site as much as possible in order to determine if it would be advantageous to pay the fee for unlimited use.  I have yet to dedicate much time to this endeavor.  It's strange, but even though I am retired it seems that I have very little time to venture into additional avenues.  I must be overly involved in too many things.
So week 58 brings me back to my routine.  Once again I have planned all meals with a cook once/eat twice strategy in mind.  Since I am attempting to have at least one E meal each day, it seems easiest at this point to incorporate those meals into breakfasts and lunches.
Oatmeal has been a great addition to my morning routine, especially when I can make it in advance.  With peaches in season, I gave the Upside Down Peach Oatmeal Bake a whirl when I took care of the girls.  It was a hit and definitely worth a repeat with slight adjustments.  The blueberry baked oatmeal will be new to us and since the 'Ole Buckeye is a blueberry fan, it should be a winner as well.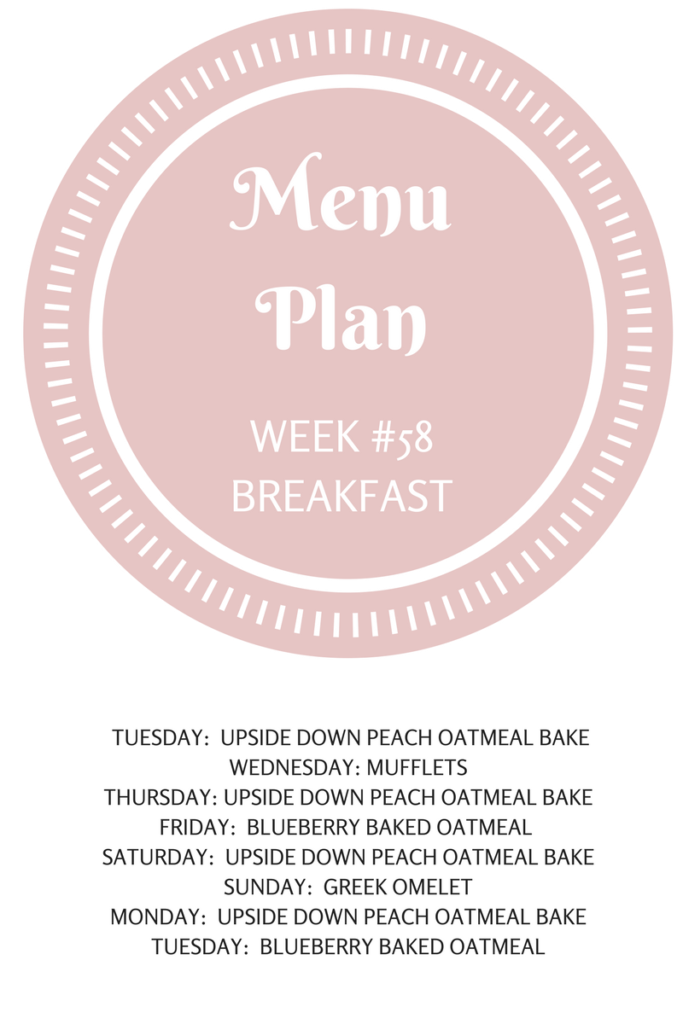 The meals outlined for lunches are based on foods that are on hand and sides that are planned with dinners.  I am depending on having leftovers from the salads I have included as sides during the week.  I am hoping that lunches will incorporate more and more left overs rather that having to plan ahead for a specific lunch menu.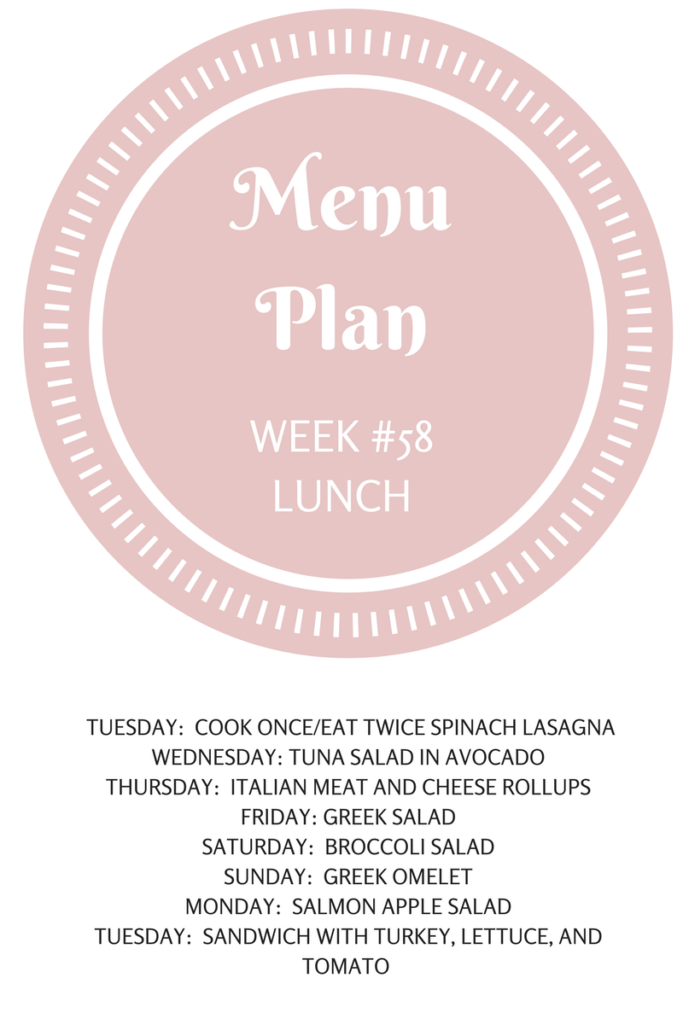 Dinners in week 58 will include both tried and true recipes and new ones.  It is an ambitious strategy, but hopefully there will be sufficient left overs so that next week's planning will be super easy with plenty of cook once/eat twice meals.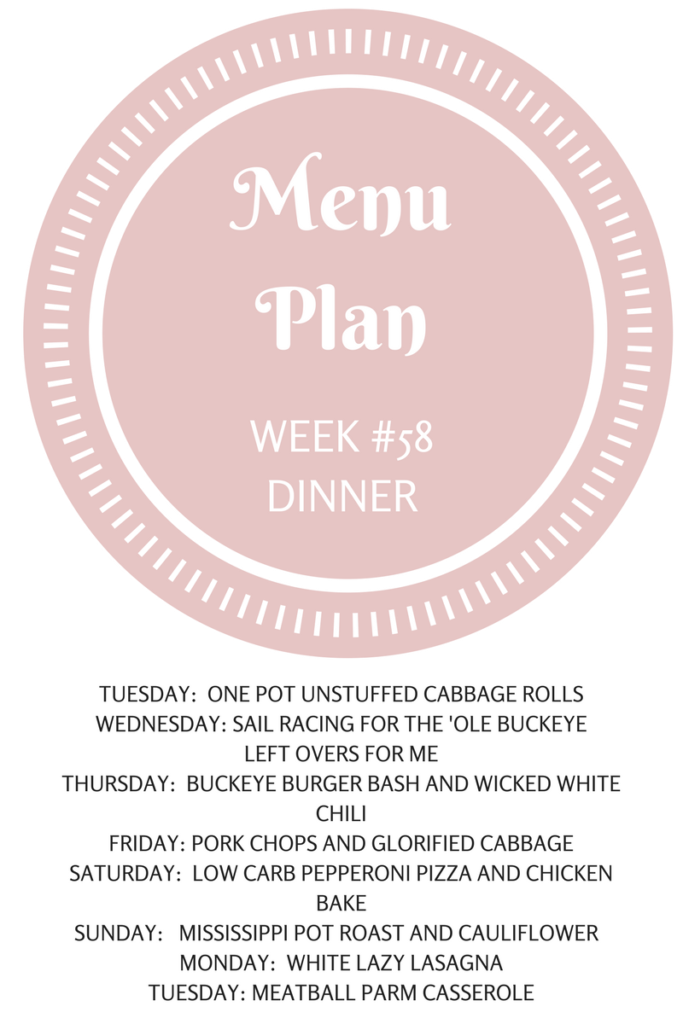 For those of you interested in experimenting along with me here are the links to the new meals I have planned.  For the not so adventurous, I will report the hits and misses on a future blog post.
The remaining meals I have made in the past or come directly from the Trim Healthy Mama cookbook.
Upside Down Peach Oatmeal Bake
Italian Meat and Cheese Rollups
I have a rather industrious plan, but I am hoping to use some of the leftovers next week or freeze them for later use.  With school starting and the soccer season resuming both in middle school and club teams, our schedule will get busier and it will be quite handy to have some cook once/eat twice meals available.
The journey of healthy eating continues.  Bon Appetit!
SaveSave
SaveSave
SaveSave
SaveSave
SaveSave
SaveSave
SaveSave
SaveSave
SaveSave
SaveSave
SaveSave
SaveSave
SaveSave
SaveSaveSaveSave
SaveSave
SaveSave
SaveSave
What Exactly Are You Looking For?