Menu Plan Week 74 with Trim Healthy Mama
The menu plan for week 74 will look familiar!  Many of the meals planned for week 73 have been moved forward since we took a road trip to Atlanta for the Gift and Home Market at the Americas Mart.  I had hoped that this trip would pan out, but with the "bomb cyclone" winter storm hitting our area, we cancelled reservations and watched and waited.  Instead, we spent 2 snow days with the grand girls cooking and playing games.  As the roads began to clear mid week, we packed up and decided to drive to Atlanta late Wednesday afternoon.  We spent 2 days at the market and returned to Norfolk on Saturday.  It was a good trip for me and the 'Ole Buckeye humored me.  This experience isn't what he enjoys but he was a good sport.  Obviously several of the planned meals never happened.  I won't complain because we enjoyed some great meals  "dining out".  We had shrimp and grits at Ray's in Atlanta (some of the best ever) and great bbq brisket at Pit Boss.  We also enjoyed food and drink in several of the showrooms.  Due to travel, week 74 will be a combination of new meals and several planned last time.
The breakfast plan for week 74 features two new recipes.  The apple cinnamon baked oatmeal cups are a THM E and although I have them planned for breakfasts, I hope to freeze some for snacks.  The Frittata I have planned will utilize some left over kale and feta.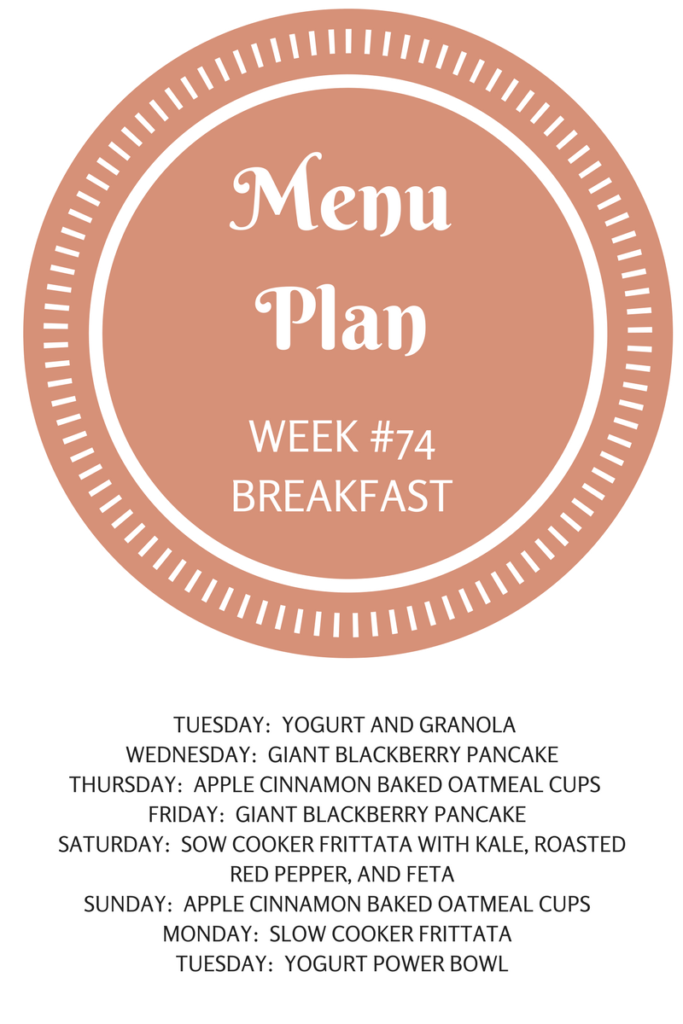 Apple Cinnamon Baked Oatmeal Cups
Slow Cooker Frittata with Kale, Roasted Red Peppers, and Feta
The lunches planned for week 74 include the cook once/eat twice crustless broccoli quiche and the white chicken chili which we did not have last week.  I am making the lentil, chicken sausage and spinach soup for a second time.  The recipe is from Trim Healthy Table on page 85 and lentil soup is a favorite of the 'Ole Buckeye.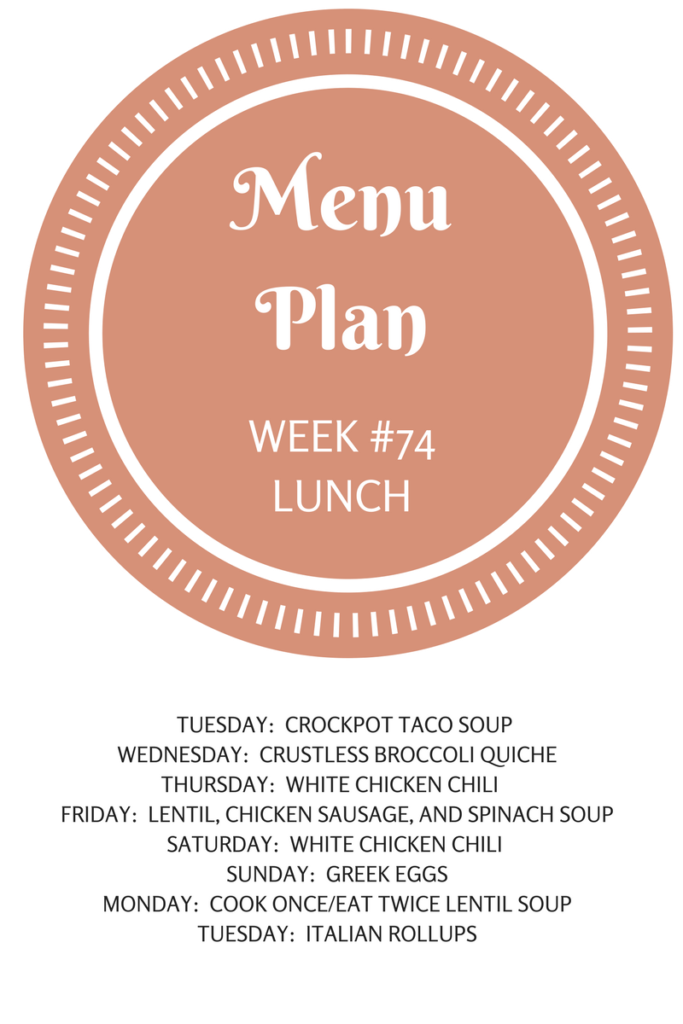 The dinner menu for week 74 will once again feature several meals from last weeks plan.  link to recipes from week 73.  I have added a new crockpot recipe from the original THM cookbook, Buttah Chicken, page 49, an Indian dish.  I am also going to utilize several meals taking up freezer space, Emeril's pork chops and crock pot creamed chicken.  A top resolution for this year is to utilize what I have in the freezer so that I can clean it before restocking.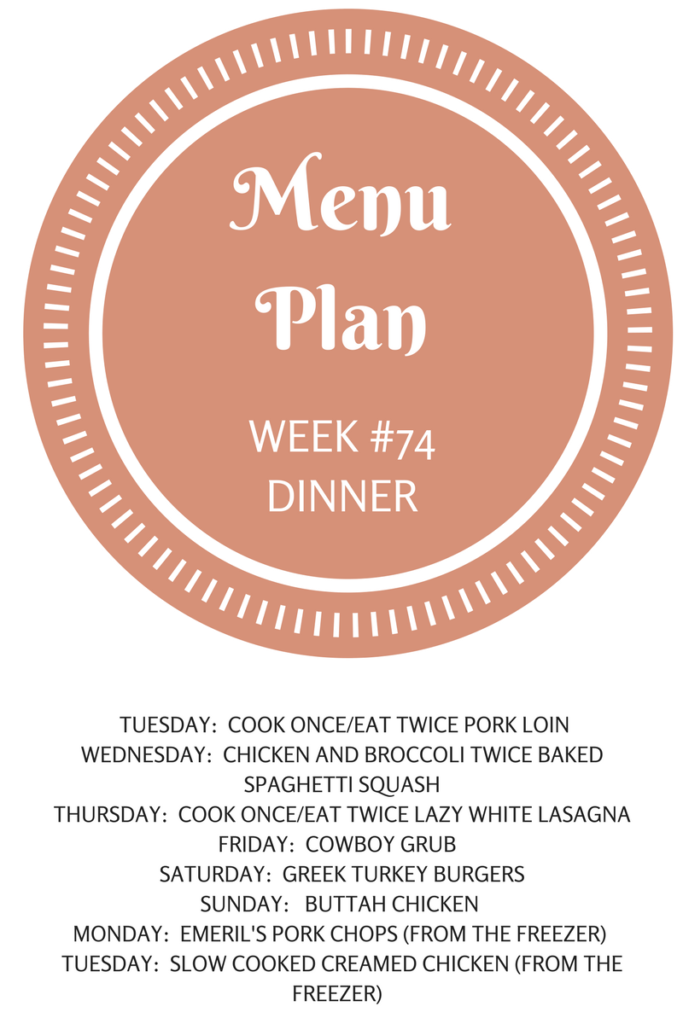 Our family dinner scheduled for Sunday evening was postponed until Monday.  I made the herb crusted pork loin (which I have renamed fire alarm pork loin).  It is simple, moist and delicious.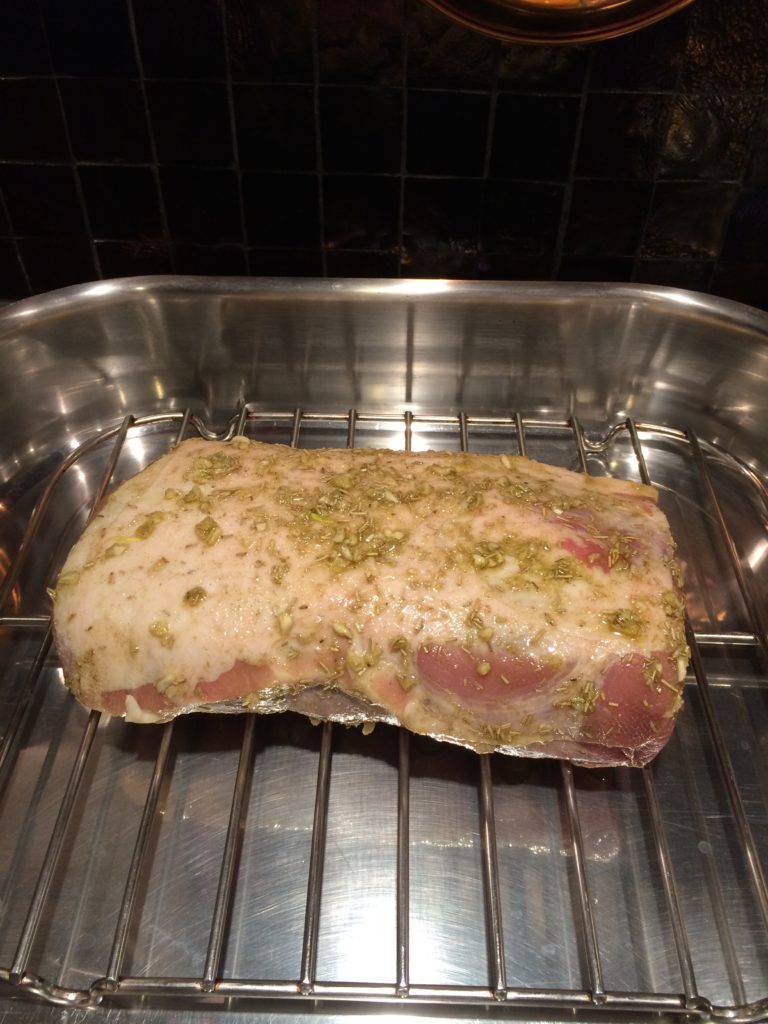 I will post the revised recipe late this week.  I paired the roast with three new recipes all of which were big hits, especially the brussels sprouts.  I made the sweet potato casserole for the family to enjoy and although it is a THM recipe, it is a crossover.  I elected to "taste" it, but let the rest of the family enjoy.  It received a thumbs up.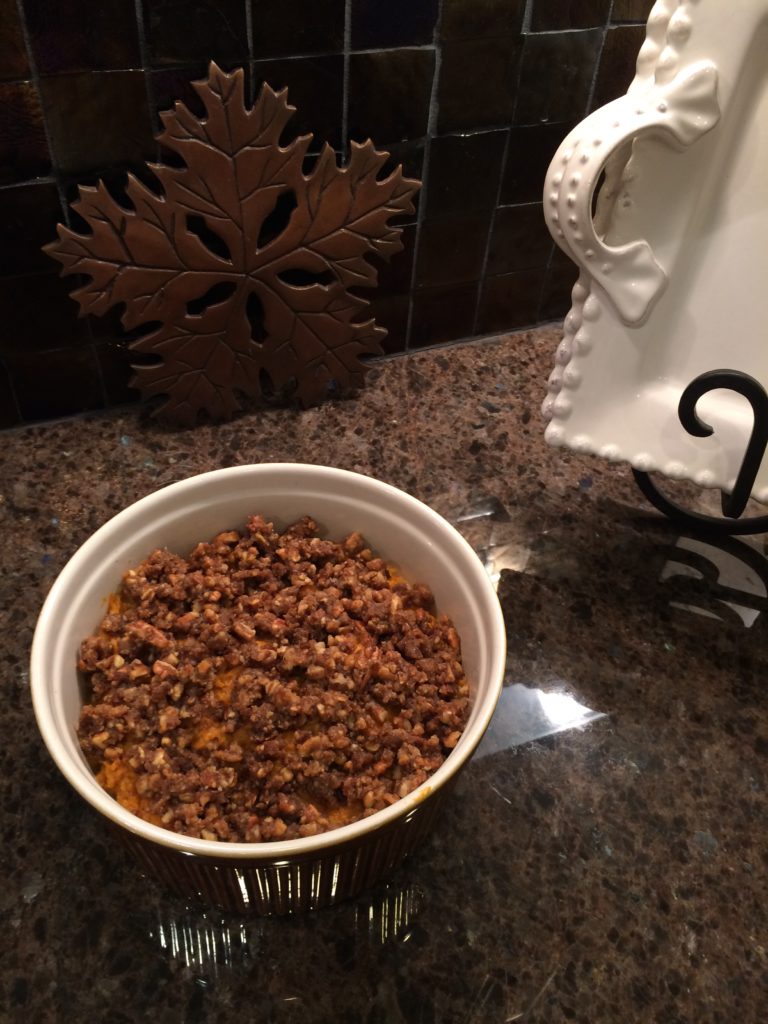 I changed the Spinach Salad slightly by using pomegranate seeds in the place of dried cranberries.  The salad was a knock out.  I steered clear of too much of the pear, but totally enjoyed this salad.
I capped the meal with the cranberry pie, which has proven to be a favorite.  I will continue to make this as long as fresh cranberries are available.  We love the tart flavors.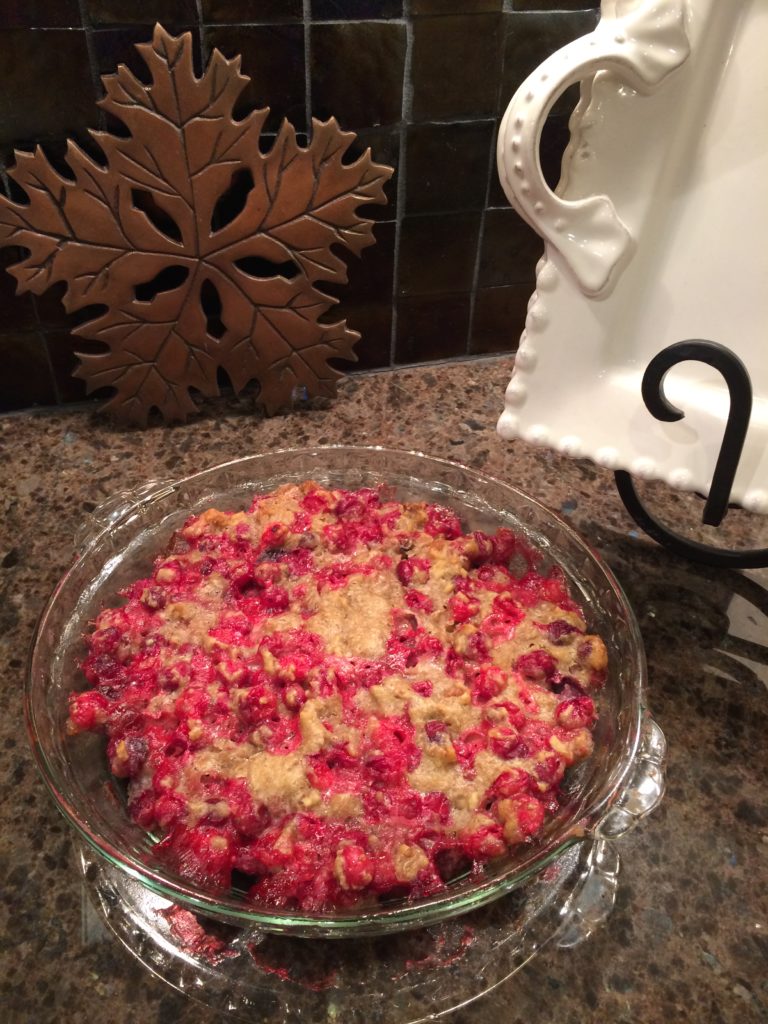 The past week was filled with a combination of travel, food and fun.  We also thoroughly enjoyed several days with the grand girls and special lunches featuring their favorite foods.
As the cold winter weather continues with the threat of more snow, I look forward to the comforting soups and hearty dinners planned.  Here's to yet another week of healthy eating following the Trim Healthy Mama plan.  Bon Appetit!
What Exactly Are You Looking For?