The menu plan for week 70 will concentrate heavily on reducing the amount of perishables before we leave for our family Christmas trip.  Last week's menu plan resulted in more cook once/eat twice meals than I had originally anticipated.  In addition we had several holiday events that begged for easily reheated dinners.  The result…carryovers.
Breakfasts for week 60 are made easier due to the previously prepared egg white muffins and the breakfast cookies straight from the freezer.  Since I am contemplating adding the giant breakfast pancake to the menu plan at the timeshare next week, I decided to give it a go once again before we leave.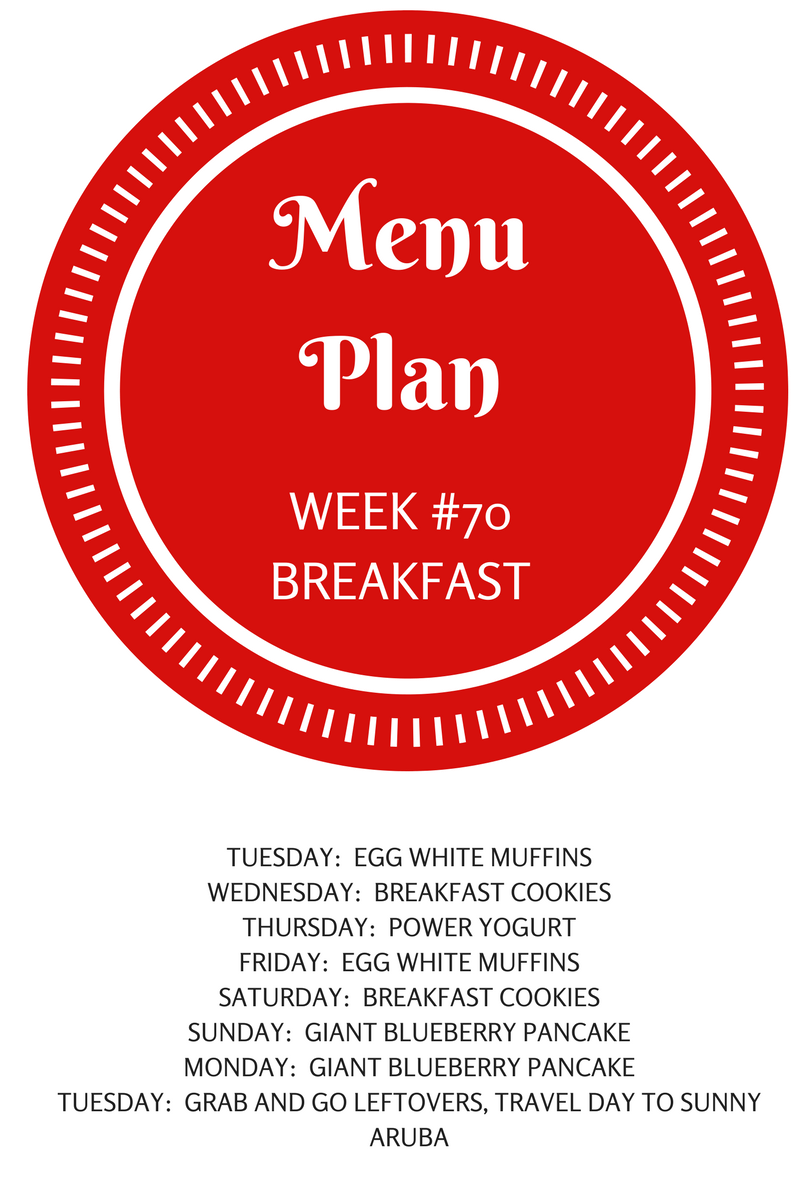 The lunch menu for week 69 was aggressive to say the least.  There is plenty of soup left for several lunches during week 70 and I never made the Chinese Chicken Salad.  I must make it this week because the 2 bags of slaw are waiting in the crisper.  Our Sunday lunch during week 69 was replaced with an experiment.  My daughter found a recipe to make her favorite egg mufflers from Starbucks.  Starbucks Egg Bites.  It was also the opportunity to christen my hot pot.  (Yes believe it or not it has been sitting in my cabinet for a year!)  Nervous Nellie here.  The experiment was extremely successful and although she took the leftovers with her for her breakfasts later in the week, I plan to make these little gems in the future.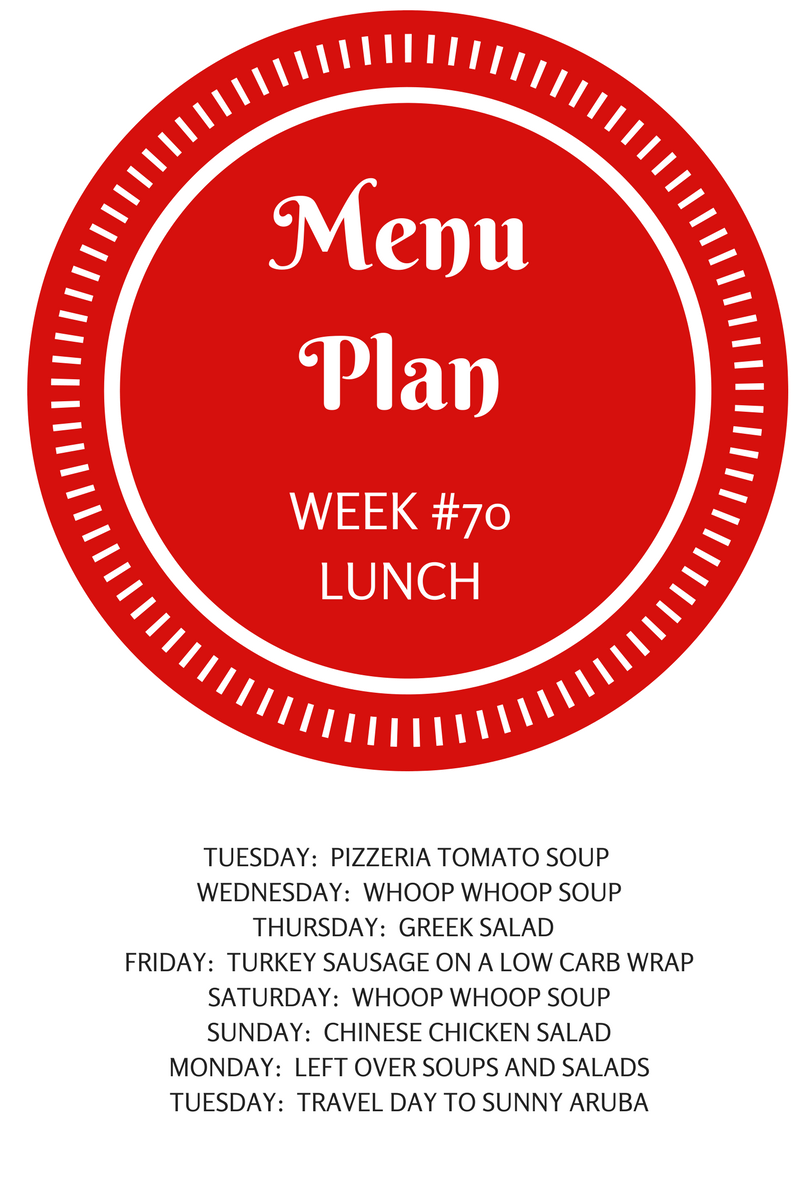 The dinner plans for this week include some holdovers from week 69.  We had a change of plans on Monday night.  We invited the grand girls for dinner.  Instead of making what was on the docket I made large casseroles of two entrees that I knew they would like…Meatball Parm Casserole and Pepperoni Pizza Chicken Bake, along with a copy cat Olive Garden Italian Salad.  By the looks of the leftovers–huge success.  Included in the plan for week 70 are 2 recipes from the new cookbook Trim Healthy Table, along with 2 recipes from new blogs I have identified.  On Sunday, my daughter's birthday, we will have a repeat of the Crockpot Spinach Lasagna per her request.  Two recipes were on last weeks plan…Taco Corn Bread Bake page 139 and Verde Chicken Chili page 78.  The Meat Roma Pie and Sour Cream Beef Enchiladas are from newly discovered blogs, and the Crockpot Spinach Lasagna is the repeat of a favorite.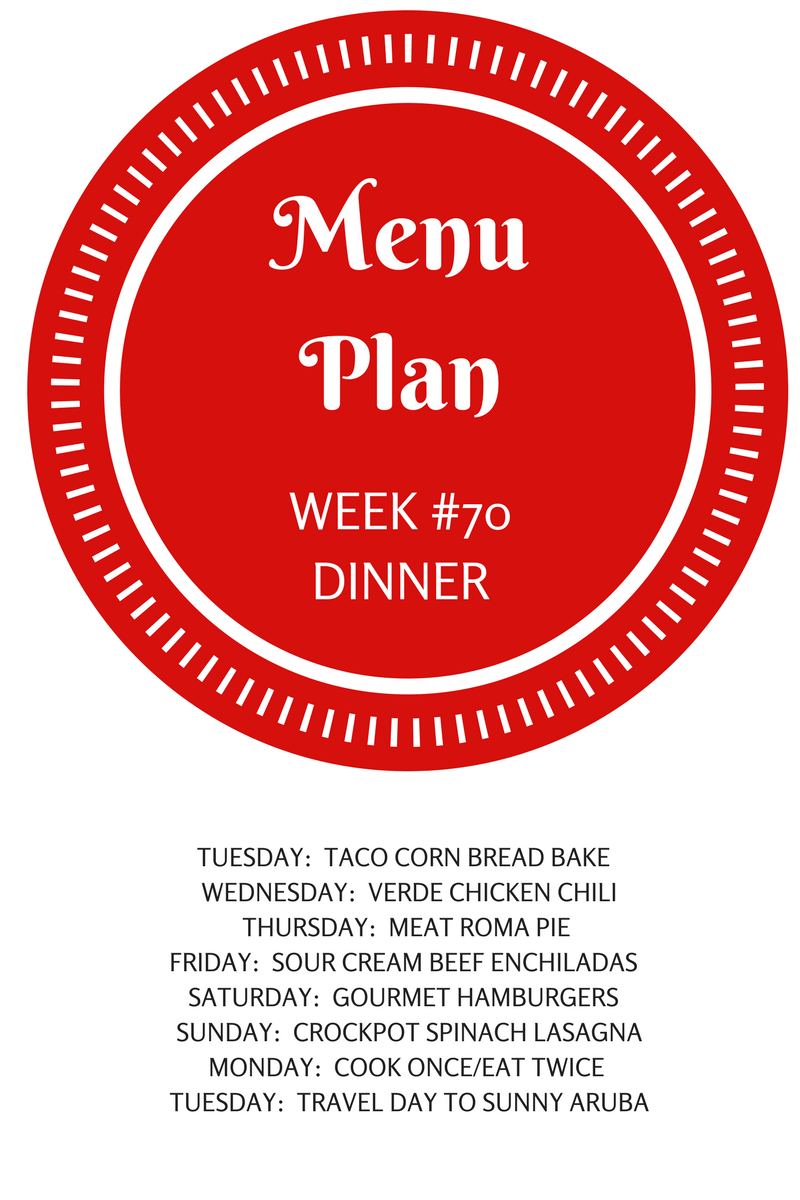 One huge surprise from last week was the very first dessert that we actually loved!  (Most have been disappointing).  The Trim Healthy Mama Cranberry Pie was a knockout.  We will be making it again over the holidays.  In fact it may be the birthday dessert for my daughter's meal on Sunday!
Trim Healthy Mama Cranberry Pie
The dual entree casseroles that I prepared for the grand girls on our family night were hits again as well.  Pairing them might be overkill for some, but when you feed hungry teens the combination is perfect.
Low Carb Pepperoni Pizza Chicken Bake
Hopefully we will eat well while reducing the refrigerator perishables.  Then we will be off to a week in Aruba with my son and his family.  Because we do most of our eating "in" it is a necessity to not only prepare a menu plan, but a grocery list that includes every single item that we will need for meal prep.  Historically this is not an easy task.
As I work on plan 61, we will enjoy the meals of week 60 which continue to follow the Trim Healthy Mama eating plan.  We are finding more and more exciting recipes and are enjoying the fruits of this new way of eating.  It is amazing that eating this way and enjoying the food leads to loss of pounds, loss of inches and increased energy.  I'll take it!
And so the good eating continues.
Bon Appetit!