The menu plan for week 69 is almost completely based on recipes from the new Trim Healthy Mama cookbook, Trim Healthy Table.  I have tried several recipes from this book and all have been a resounding success.  I routinely find new recipes from many sources, as well as tweaking my own to make them more THM compliant.  This week I want to concentrate on offerings from the new book.
The breakfasts planned for week 69 utilize previously frozen mufflets and breakfast cookies for easy prep on several busy mornings.  The Easy Breakfast Casserole (page 328) has become a true favorite and is a great cook once/eat twice or more meal.  The Egg White Muffins (page 332) will be a new recipe for us, but looks to be an interesting and easy E breakfast.  The yogurt power bowl is not only easy, but oh so delish!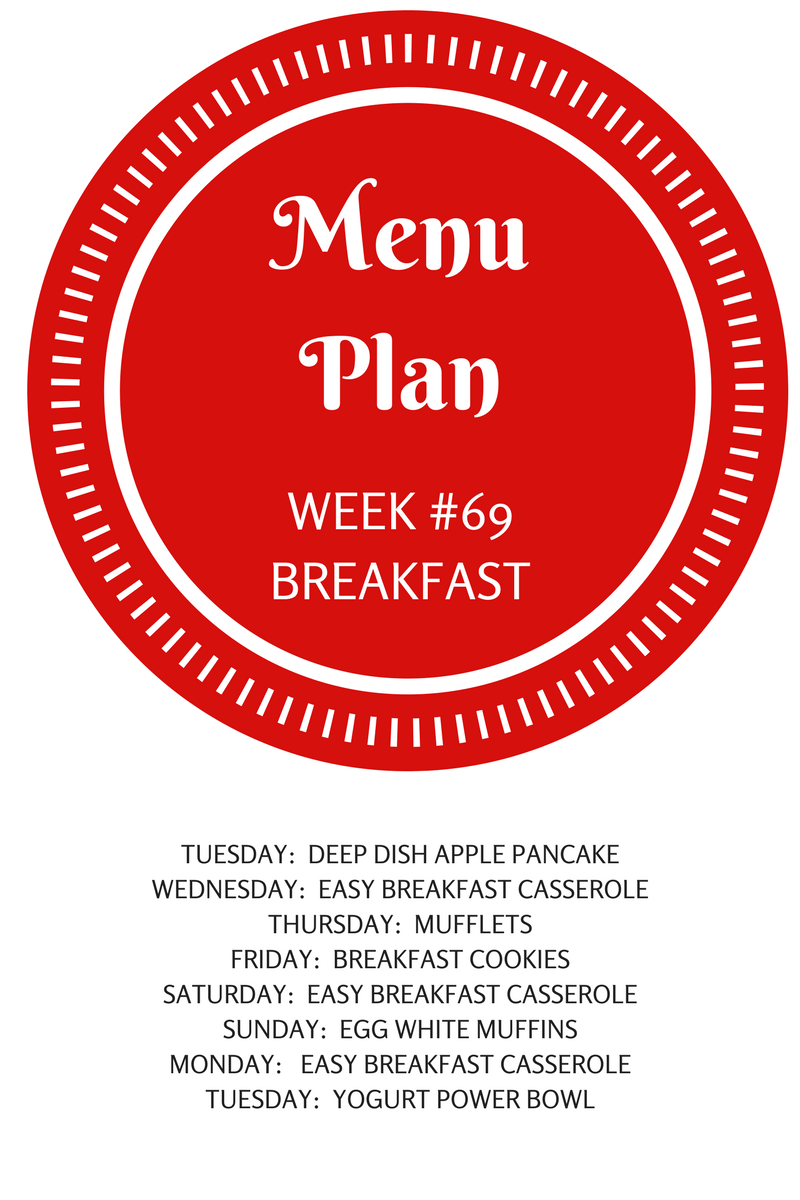 The lunches planned for week 69 have soup as the mainstay.  The new soups planned are Whoop Whoop Soup (page 149) and Pizzeria Tomato Soup (page 150).  I am anticipating a left over dinner for lunch as well.  I have not yet made the Chinese Chicken Salad, but I am thinking there might be enough left after dinner to service a lunch as well.  The biggest hurdle  for lunch will be the two parties planned.  I know there will be festive foods and desserts, always a stumbling block this time of the year.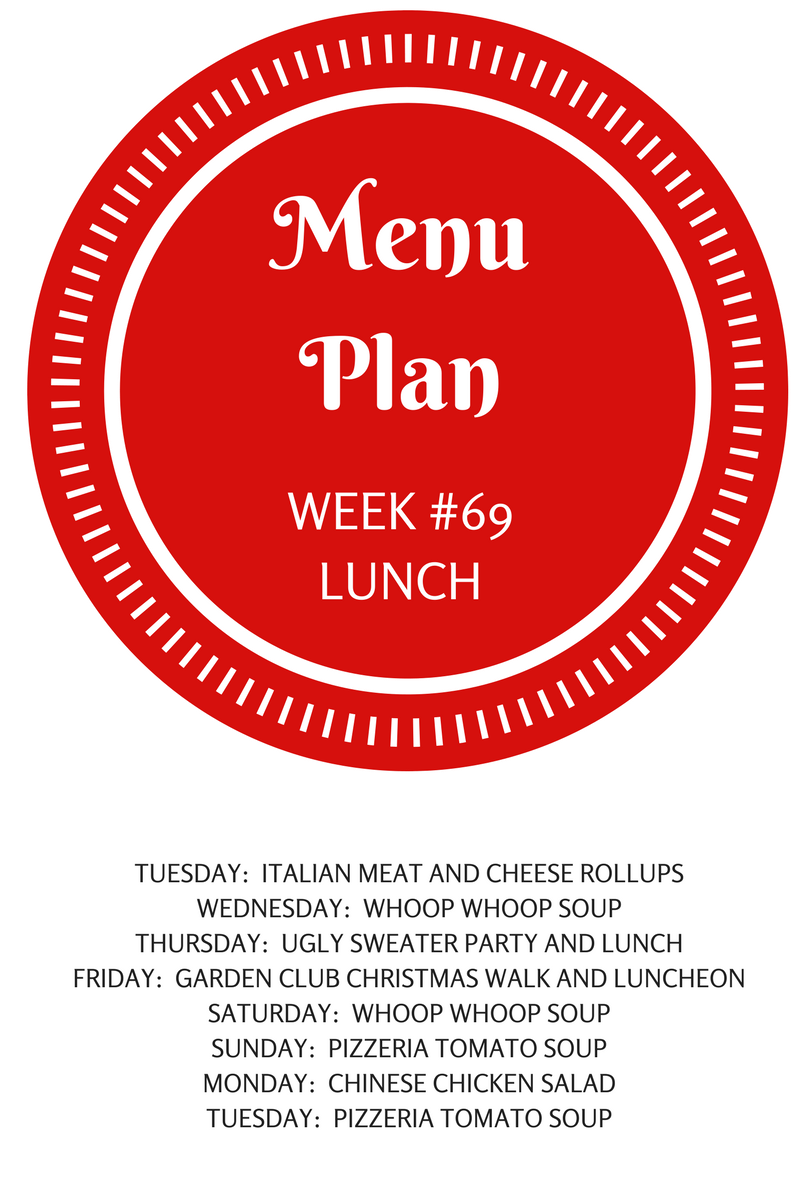 Dinners this week may be challenging with our schedule.  Lots of cooking and not so much time.  Once again I am uncertain about how many servings each will provide.  This month I am preparing most meals for three of us.  My daughter is joining us this month to insure family time during her final month with us in Virginia, but also to integrate her into the THM eating plan.  She has resolved to adapt this new way of eating, but has concerns about how much time the meal prep will take.  I am hoping that as she deems the benefits with improved metabolism and weight loss, she will be encouraged to take the time for meal preparation, especially if she adopts the cook once/eat twice menus.
The new dinners planned are all from the new cookbook except the pork chops.  The 'Ole Buckeye's birthday is Tuesday and after watching an episode of "The Chew" I was very intrigued by a new recipe.  It is not a THM, but looks "good enough to try".
Oven Braised Pork Chops with Apples, Onions and Dried Cherries,
The remaining meals come from the cookbook; Dreamy Chicken Lazone (page 50), Taco Corn Bread Bake (page 139), Chinese Chicken Salad (page 199), Skillet Lasagna (page 69), Tuscan Cream Chicken (page 72), and Verde Chicken Chili (page 78).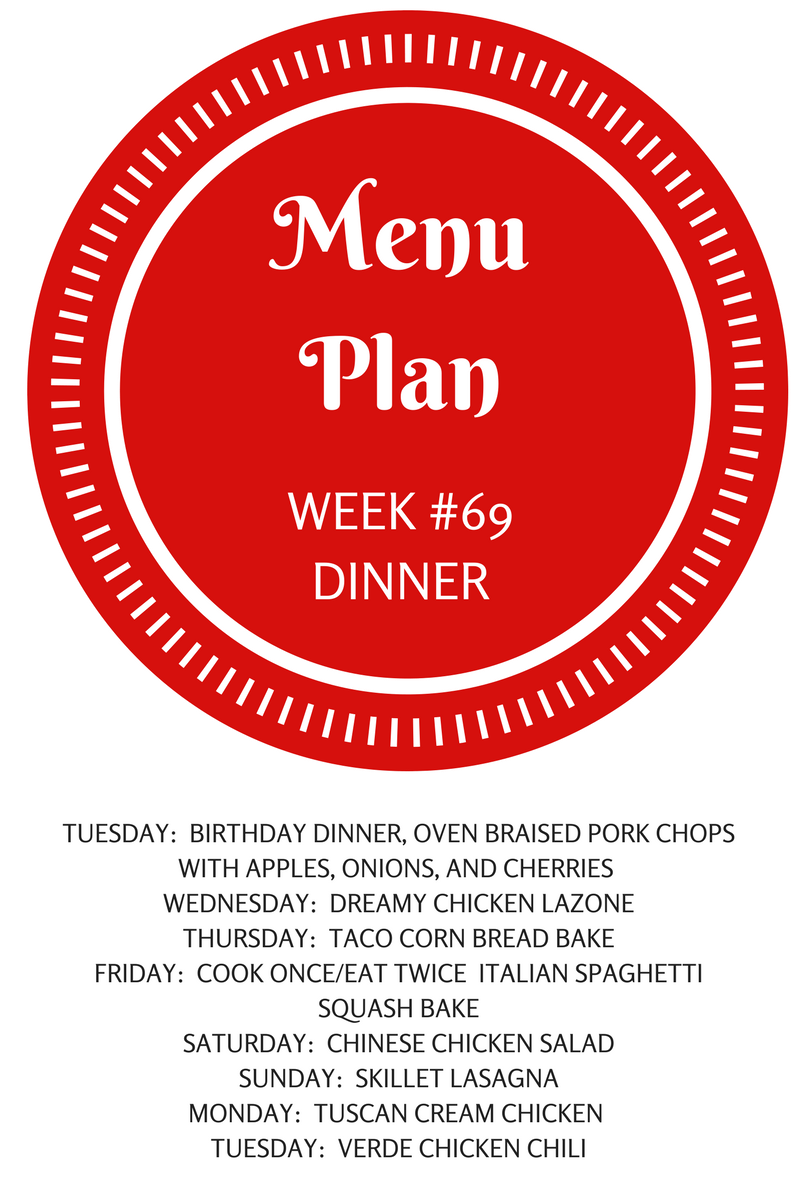 I do realize that I have set a lofty cooking goal during this busy holiday season.  I have come to realize however that if I have good healthy food on hand I am not as tempted by other choices.  In fact, we have been having dinner before attending parties so that we can avoid the heavy laden holiday fare.  It may sound boring, but I don't think we have felt deprived at all.  In fact I have found that I enjoy the company so much more than the food.
So as I begin another busy week, I look forward to family meals that are healthy and satisfying.  I hope to do some holiday baking as well.  I will make some favorites for the 'Ole Buckeye…no tweaking.  Some traditions need to be maintained.  I will try a few THM compliant treats as well, but the holidays won't be the holidays without the family favorite cookies and candies.  We look forward to another week of good eating.  Bon Appetit!
Extra Extra…
I have experimented with some add on recipes to compliment the day.  This creamer makes my morning more festive!
Peppermint Mocha Coffee Creamer