The menu plan for week 60 will feature carryovers from week 59.  I knew that last week's plan was an industrious one, but I had no idea how the circumstances of the week would change it.  Our daughter in law went on an emergency run to visit her hospitalized father in Illinois.  I prepared 2 evening meals for my son and the grand girls.  We shared the white lazy lasagna and I made my famous sausage macaroni casserole for them.  Sausage Macaroni Casserole.  We were left with no cook once/eat twice entrees.  It ended up not mattering.
Early Sunday morning the 'Ole Buckeye flew to Newark and joined a friend who needed a fellow sailor to move his boat from Newark to Annapolis.  One handed ocean sailing was not something he wanted to do.  With the 'Ole Buckeye's departure, it was obvious to me  that I was not going to spend time in the kitchen.
That being said, week 60 has many of the meals originally planned for last week.   The 'Ole Buckeye is due to return either late Tuesday or early Wednesday, just in time for Wednesday night sail races!
Because I have ingredients on hand that need to be used, I find that I will be planning fewer light carb (E) meals this week.  Normally I like to incorporate at least 5 during the week, mainly at breakfast.  Week 60 will consist mainly of high protein, and low carb meals.
Many of the meals are new and feature several of my favorite food bloggers who specialize in recipes that fit into the Trim Healthy Mama guidelines.  Once again I have included links to the new additions so that you can try them along with me.  There are many.
Breakfasts are more hardy than usual and hopefully will feed us multiple mornings.
Bacon and Eggs Cottage Casserole
Creamy Maple and Brown Sugar Oatmeal
Zucchini and Green Chili Breakfast Casserole
The lunches in week 60 are more formal as well.  Both breakfasts and lunches will help me reduce the amount of perishables.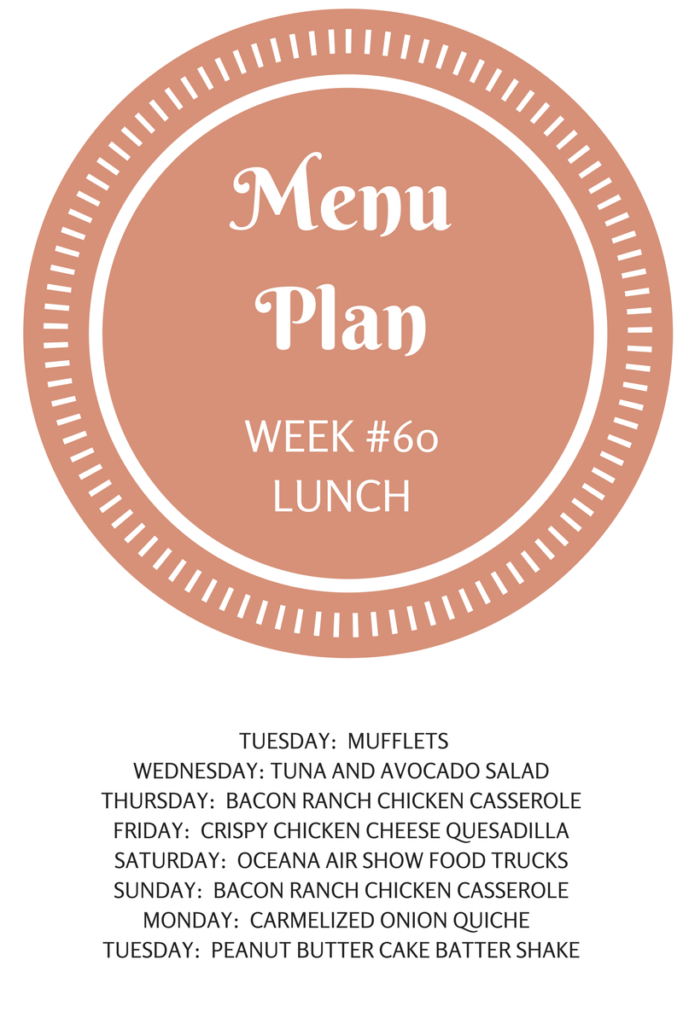 Crispy Chicken Cheese Quesadilla
Peanut Butter Cake Batter Shake
Dinners for week 60 are few.  Wednesday is the second to last sail race night.  Oh dread, it won't be long until I will need to cook yet another night.  I look forward to my night off.  During week 60 we will also eat off premise at least 2 nights and possibly a third.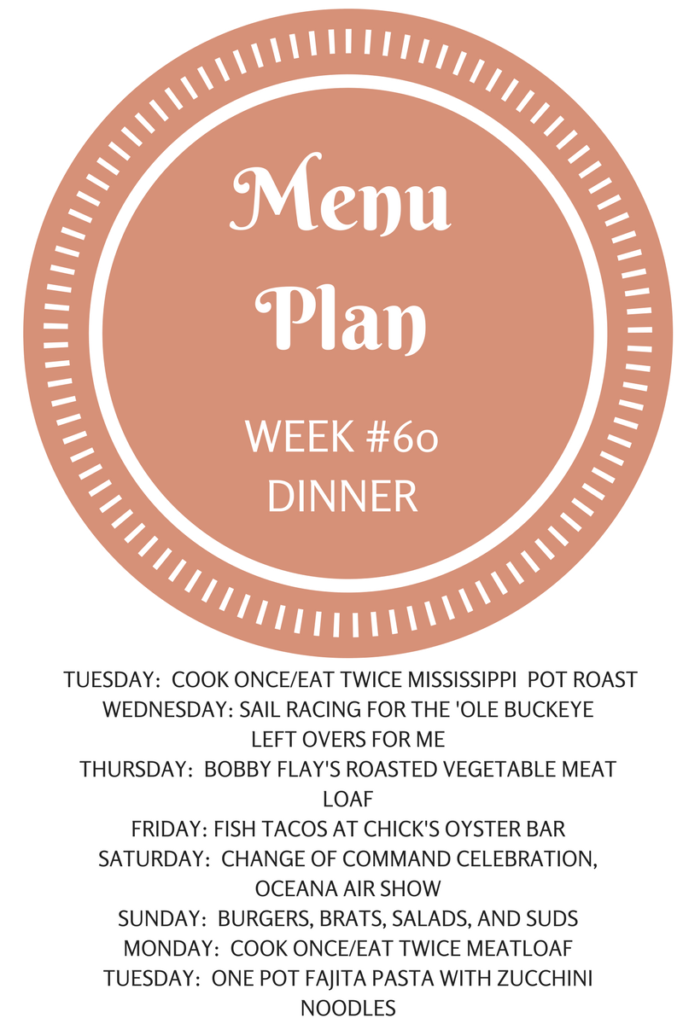 Bobby Flay's Roasted Vegetable Meatloaf
One Pot Fajita Pasta with Zucchini Noodles
HITS AND MISSES WEEK 59
Breakfast held two new hits.  The oatmeal called for peaches and whatever berries preferred.  I used strawberries.  Next time I will use more peaches and blueberries instead of strawberries–or no berries.
Berry Peach Cobbler Baked Oatmeal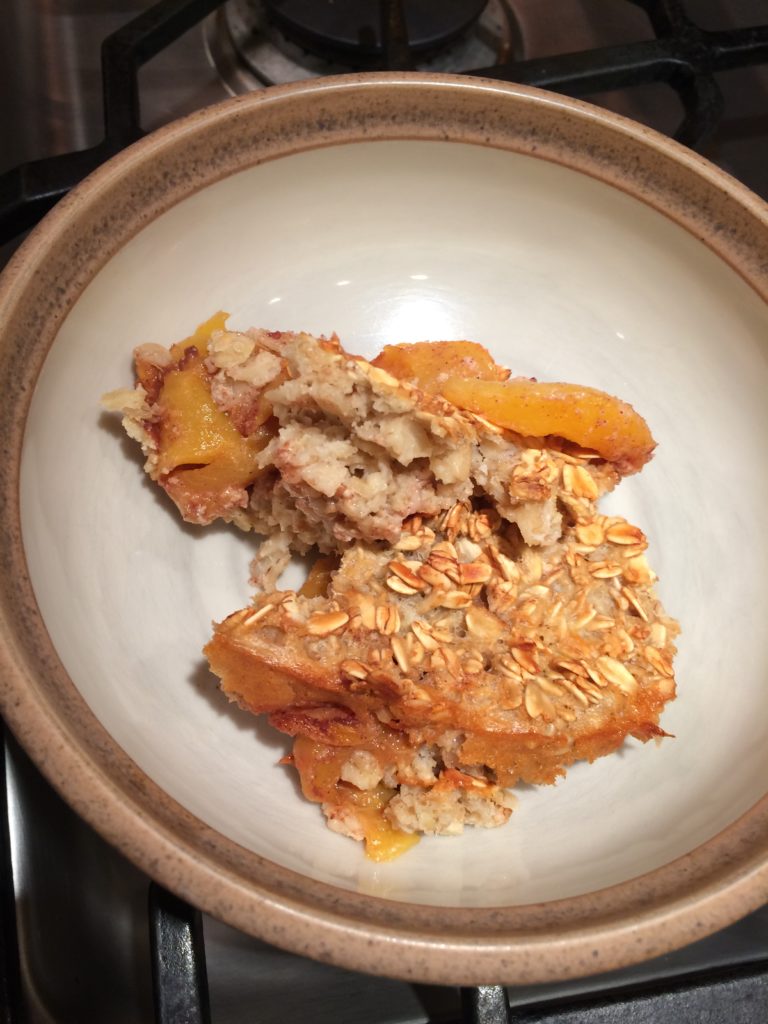 I forgot to take a picture, but I will say that the "cookies" were delicious.  The 'Ole Buckeye liked them better than the mufflets.  I packaged them and popped them into the freezer.  They will be perfect for last minute breakfasts, lunches, or snacks.
Delish!  and oh so filling.
This was yet another huge hit.  We had it for Sunday brunch and I had several servings when the 'Ole Buckeye was out of town.  It reheated beautifully.  I would serve this for company or a holiday breakfast as well.  It was outstanding.  I love the tomato sauce and it may well be used in additional ways.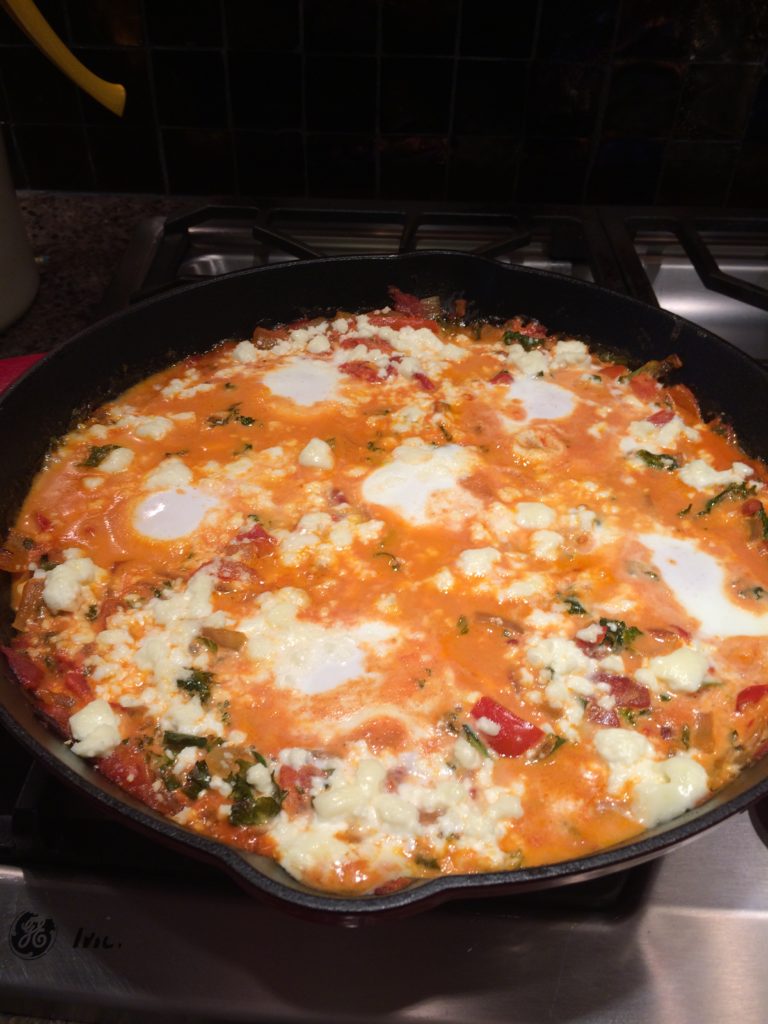 Yet another HUGE success.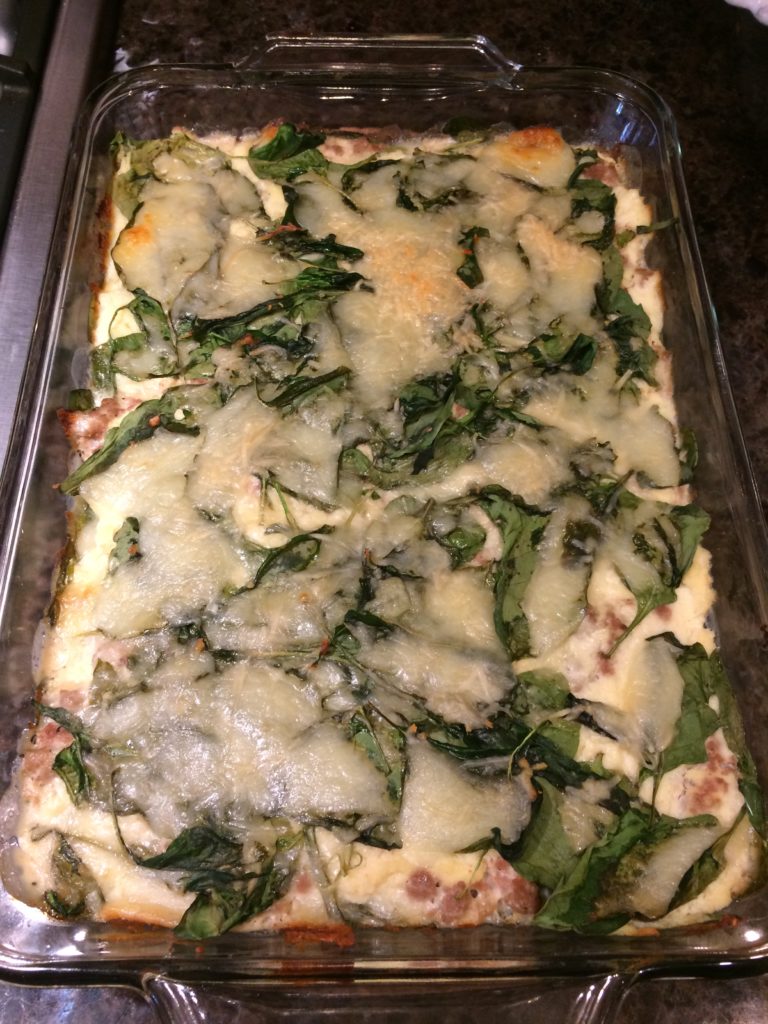 5 Stars.  The 'Ole Buckeye took one bite…then the second bite and "Wow…Yum, Yum".  I have to admit this was delicious.  Decadently so.  This is not diet food!  It is satisfying and well…what can I say, a DEFINATE KEEPER.  After we ate I took the rest of the casserole over to my son's for his dinner with the 2 grand girls.  (My daughter in law was in Illinois.  Her father was in a very bad car accident leaving him in intensive care.)  It was time to take care of the rest of the family.  I will just say that they all had seconds and the 13 year old exclaimed, "Granma, PLEASE make this again."
I did add more seasonings..basil, oregano, and a touch of cayenne, as well as using fresh spinach.  The next time I will adjust the amount of ground chicken or turkey as well.  I will use 2-2 1/2 pounds.  Oh and there will be a next time.
I decided to share the recipe for a new side dish that I tried.  This time of year if you are up to your eyeballs with zucchini, summer squash, and fresh basil you may want to give this a try.  It was easy and tasty.  I simply used Italian seasoning instead of making my own seasoning mix.  A great side dish for late summer eating.
Roasted Summer Squash with Pesto and Parmesan
So there you have it.  Another week of good eating is complete.  Week 60 is filled with more exploration into Trim Healthy Mama approved eating.  Hopefully we will enjoy even more successful meals.  Bon Appetit!
SaveSave
SaveSave
SaveSave
SaveSave
SaveSave
SaveSave
SaveSave
SaveSave