Remember a few weeks ago when I wondered about the path of Irma, and then maybe the path of Jose.  Hurricane Reality, That Was Then, This Is Now   While Irma lambasted the Islands and Florida, missing us aside from bands of rain, Jose did loop de loops giving no clues to ultimate direction.
Jose meandered in the Atlantic, looping around, difficult to track, creating a guessing game for even the most seasoned meteorologists. Luckily, once again this storm missed us although it is causing havoc on the upper East Coast.  Yes, we avoided a direct hit, but the flooding, beach erosion, and waves have impacted the area.  I continue to be amazed at how much damage a hurricane can have when it is miles from shore.
Our streets were flooded…tidal coastal flooding they call it.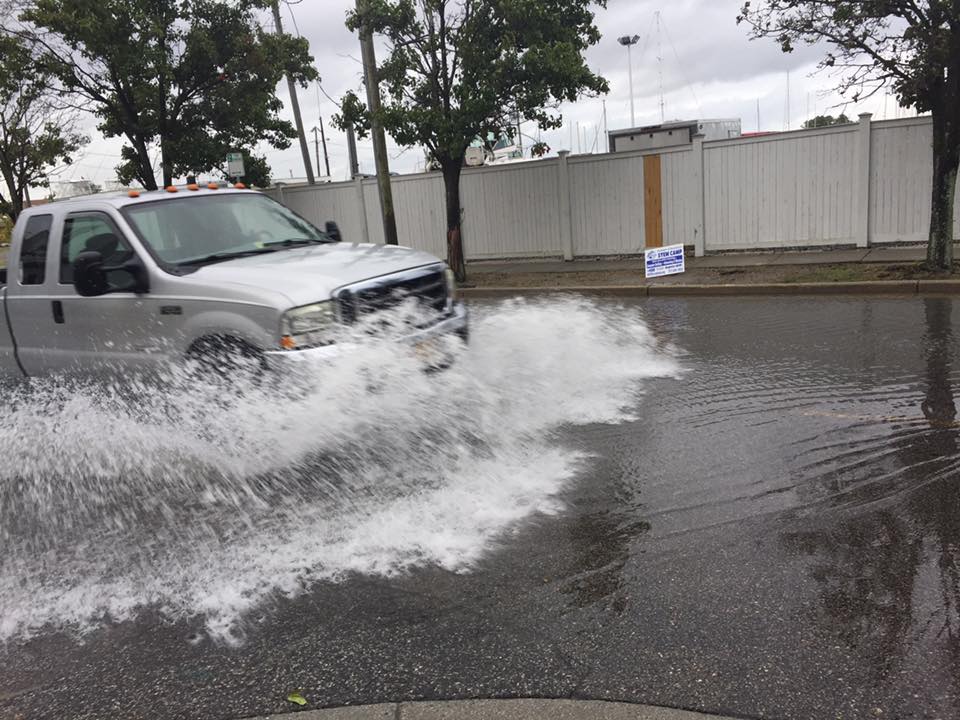 Our Beach was gone…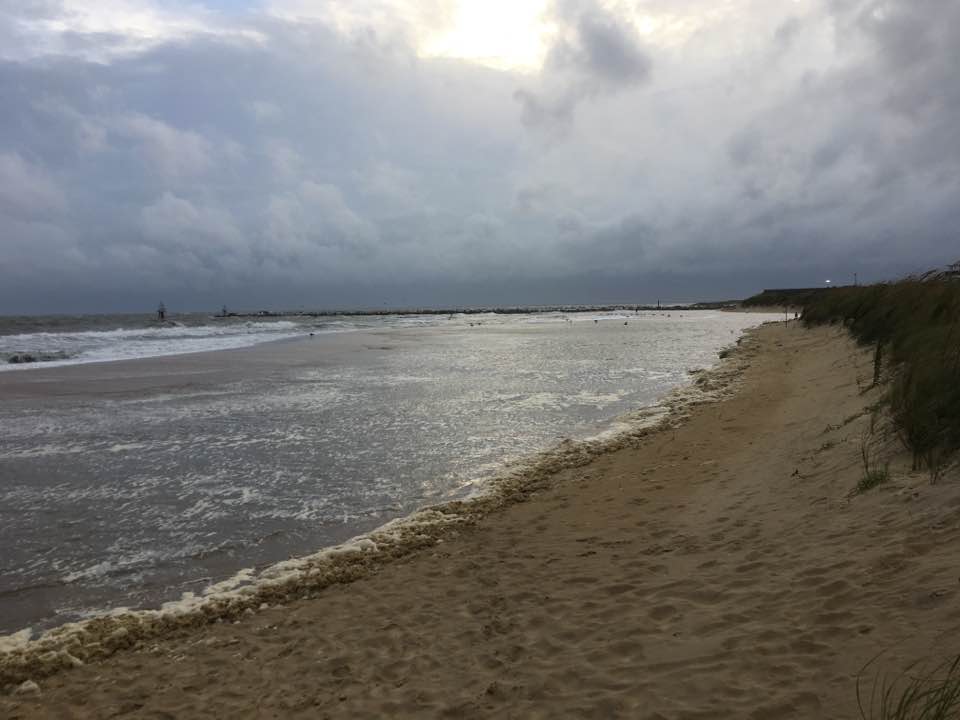 The waves roared.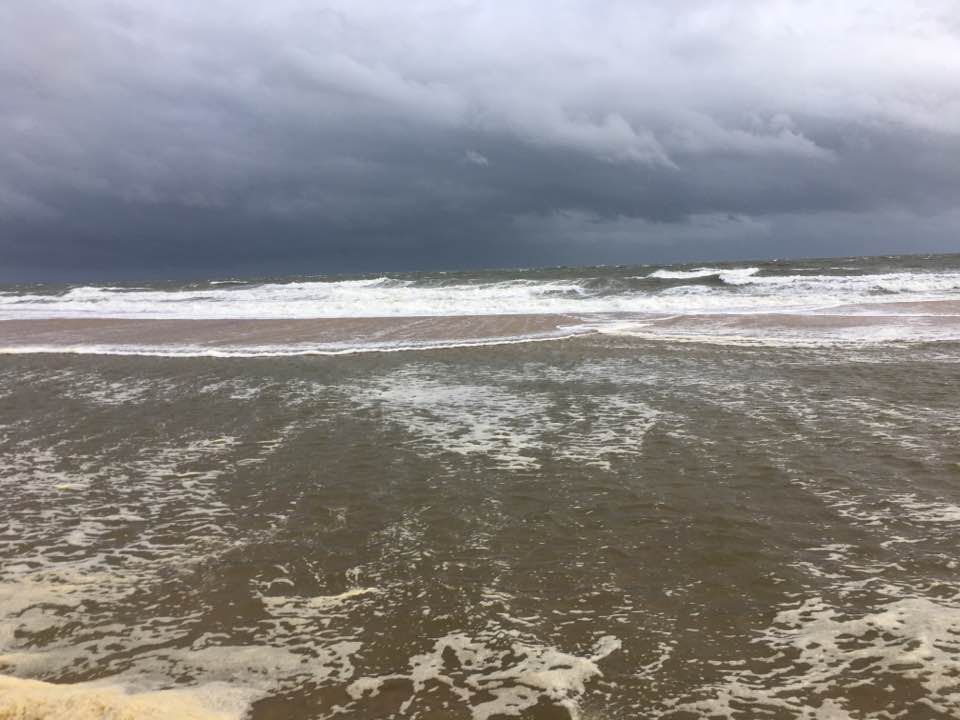 Now…Our Beach is Back.  The skies are blue.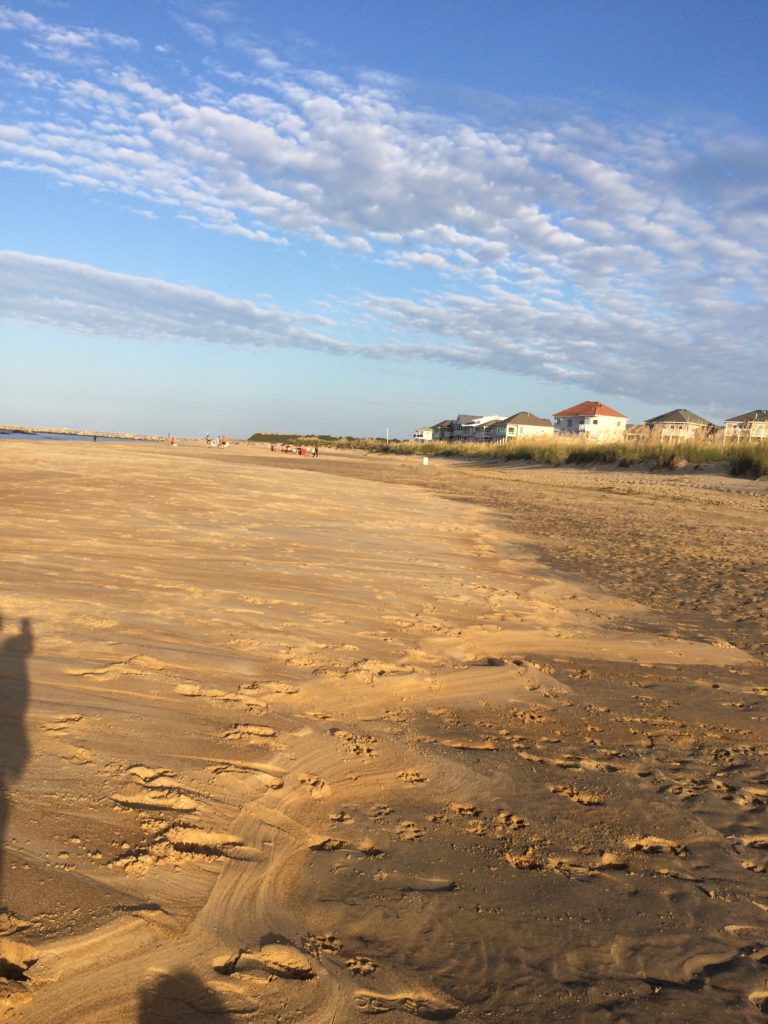 The sails are unfurled…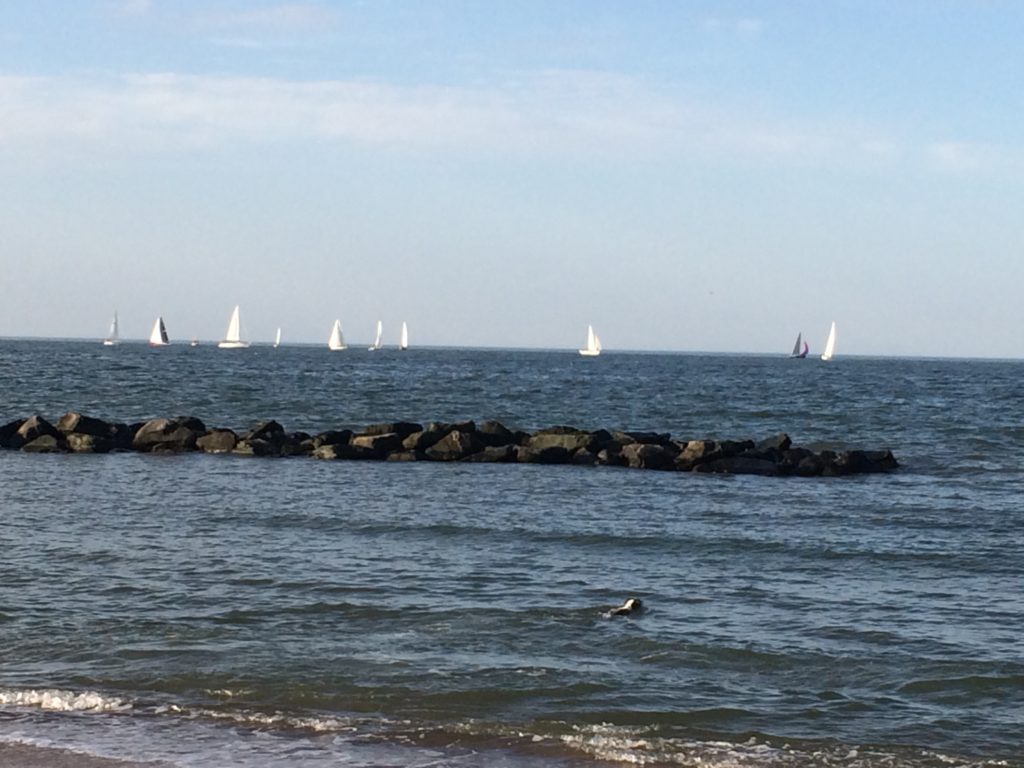 Today…
How do you solve a problem like Maria.  At this point Maria has literally destroyed the Virgin Islands and Puerto Rico.  No power …the entire island.  The images are horrific.  Where will she go.  The "spaghetti" images of the track of the hurricane are all over the place, but several are too close for comfort.  In addition, they are forecasting that Jose might loop around and come back.  Whoa.
Tonight the bay is beautiful.  Peaceful.  The sails are backdropped with an amazing evening sky.  The winds are favorable and the waters are calm.
Who knows what tomorrow or next week will bring.
It occurs to me that most blame this on global warming.  I also think back about the predictions of catastropic changes due to the total solar eclipse.  Regardless, we find ourselves at the mercy of nature.  Mother Nature.   Massive storms, earthquakes causing colossal damage, fires and landslides, and flooding.  All are followed by calm and sunshine, cleanup and restoration.
So I find myself glued to the Weather Channel, hoping once again that the storms blow out to sea.  Troubled once again by the fate of so many.  Uplifted by the generosity of so many more surveying the hardships of others.
It is gratifying to see that the the worst of times brings out the best in others.  The love, compassion, hard work, and kindness will be the memories that remain well after the restoration is complete.  A glimpse of true humanity.  A reason to feel Optimistic.
SaveSave
SaveSave
SaveSave