Well, I have arrived at week 54 and as intended, I am attempting to plan my breakfasts, lunches and dinners ahead so that I can initiate the full transition into the Trim Healthy Mama Plan.
This process may look simple to you, but it takes some thought, especially making certain that all of the ingredients are on hand.   It is important that the weekly plan incorporates at least 5 E Meals (low fat, good carbs and lean protein).  I am finding that this might be most easily accomplished at breakfast.
I am also finding that as I look at new and interesting recipes I need to be more careful in determining if I truly need all of the "extra" ingredients that each might suggest.  I do not want to make purchases that I will not use frequently in the future, items referred to as "speciality food stars."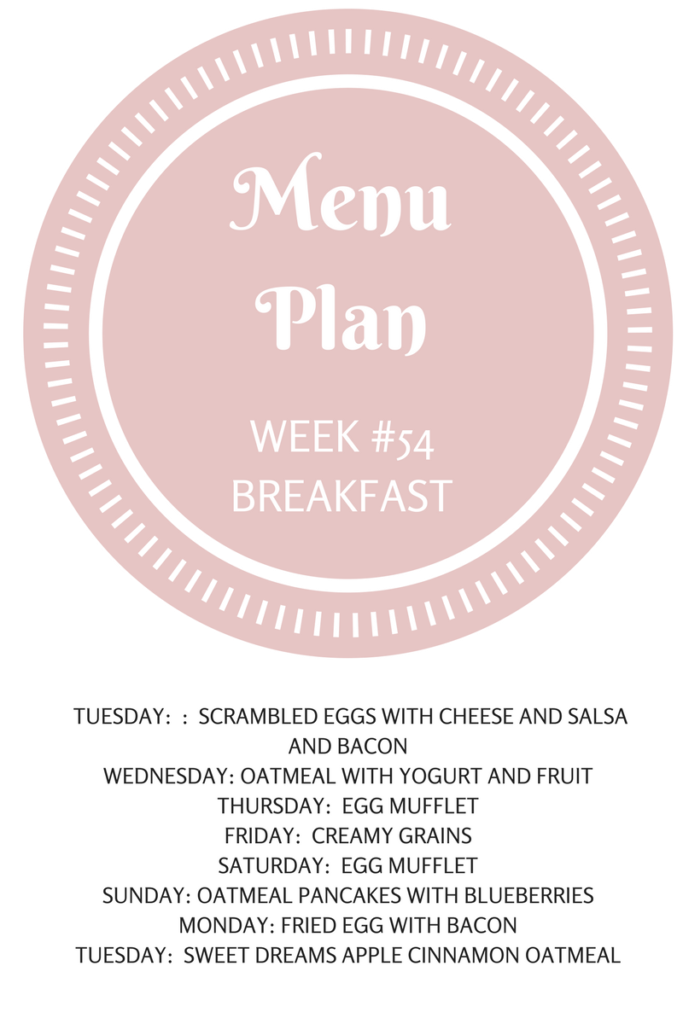 I have discovered that planning lunches are truly the most difficult.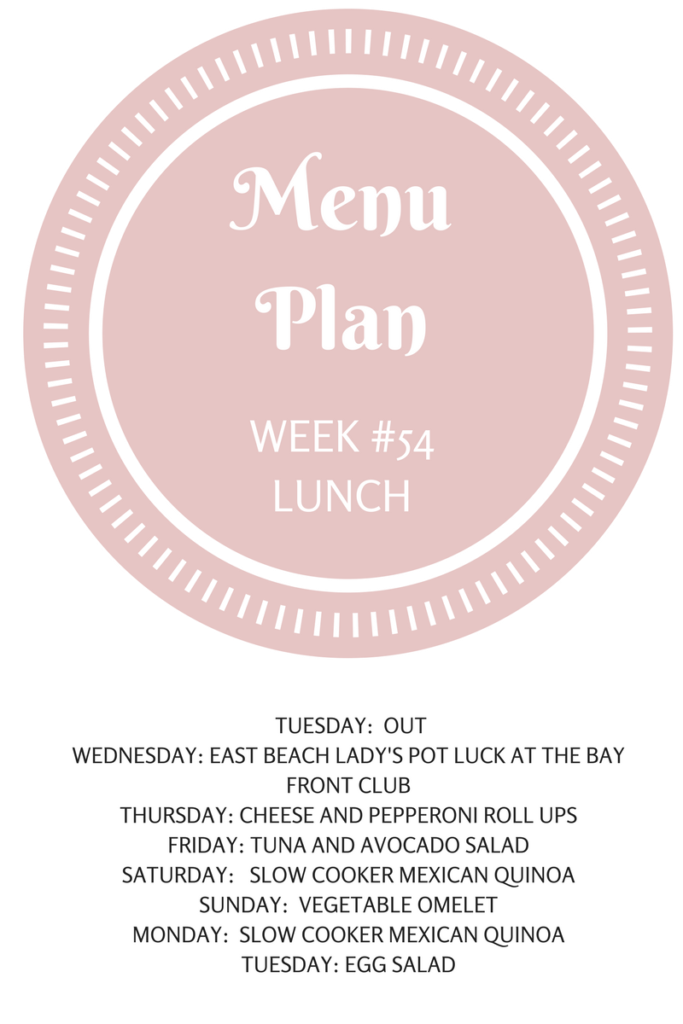 I have a feeling that the lunch plan will definitely be modified over the week, especially since we are on the road on Tuesday.
Dinner should be easy.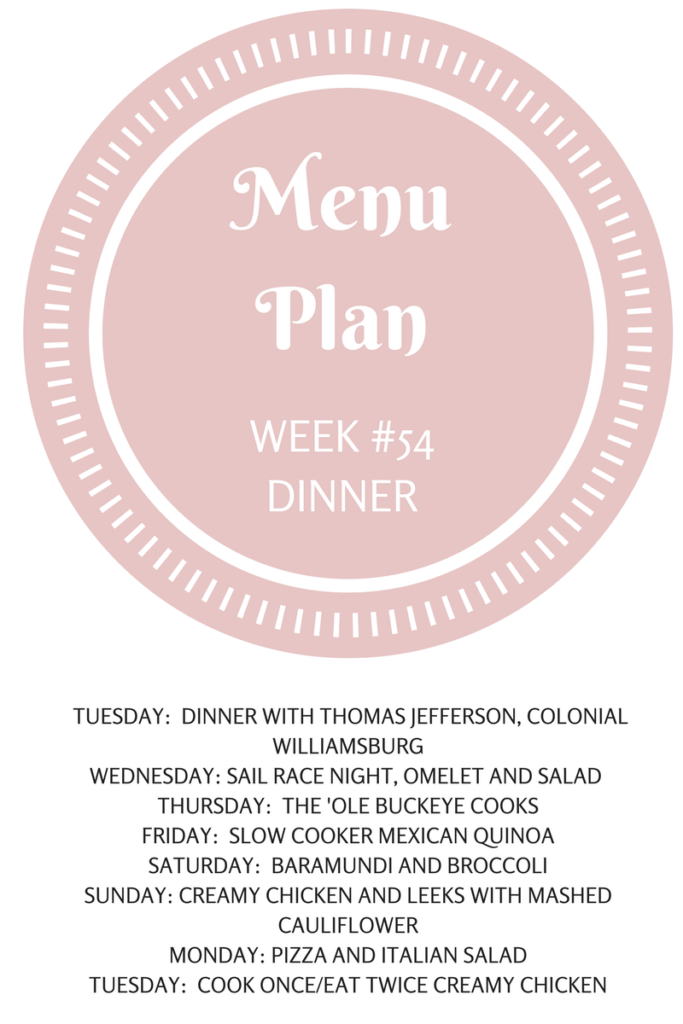 Whew!  that certainly took some thought as well as some planning.  Since we will be on a road trip until Wednesday morning, I will make a grocery run later in the week than usual.  I will once again incorporate new recipes, but instead of doing that for the dinners this week, the trial run meals will be at breakfast and lunch.
Week 54 will be an experiment in several ways.  As always here is to good and healthy eating.  Bon Appetit!
SaveSave
SaveSave
SaveSave
SaveSave
SaveSave
SaveSave
SaveSave
SaveSave
SaveSave