It's Tuesday and time to post the menu plan for week 52.  Unfortunately I have not yet figured out what the meal plan for week 52 will be.   I do know that we will be celebrating Father's Day and a belated birthday with our son and my daughter and son in law originally scheduled for Monday tonight.
Our granddaughter had a Regional Soccer Tournament in West Virginia over the weekend…an 8 hour drive from here.  Her team played Saturday and Sunday…undefeated.  That put the team in the finals which was scheduled for 10 AM on Monday morning.  They won!!  Whoop!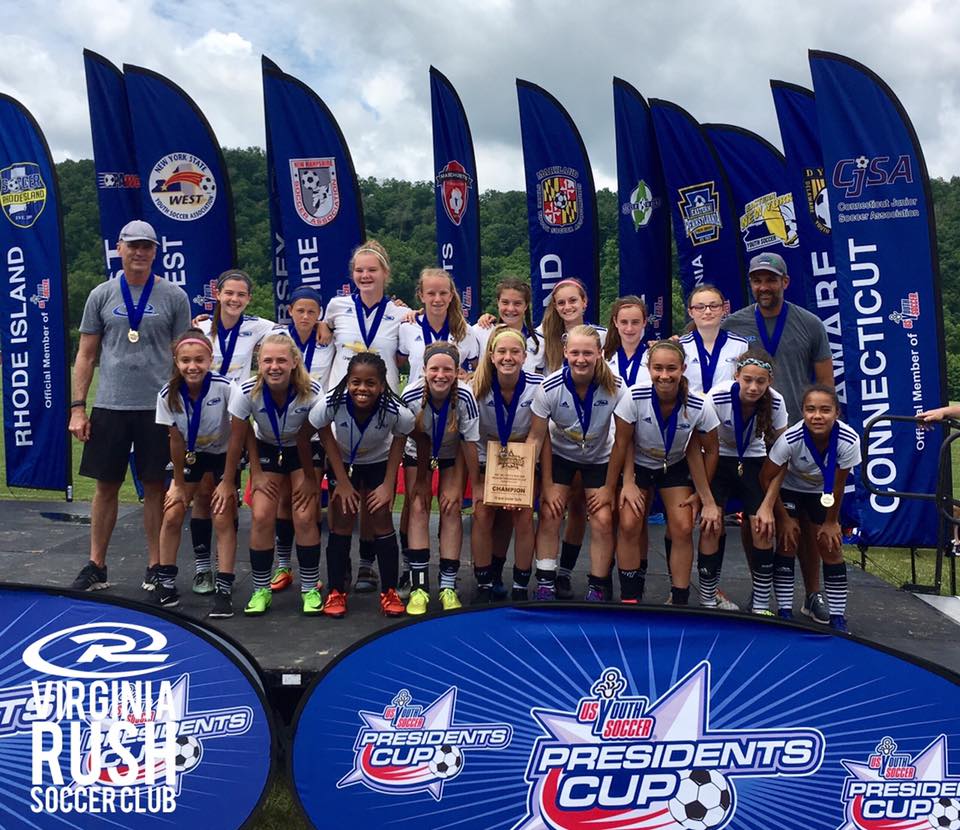 My son did not make it home until late Monday evening.  Thus our celebration was delayed and moved to Tuesday evening when we will have our special grilled steak dinner.
As an aside, we did have a wonderful Father's Day dinner on Sunday and my daughter and son in law joined us.
I served this great new burger recipe featured on the Rachael Ray Show along with our very favorite Mexican Kale salad.  Mexican Kale Salad  Delish.  Believe me, I would not have gone to all the trouble of making this creative burger with all of its' layers of flavors had it not been for a special celebration, but I am certainly glad that I did.  Even if in the future I do not do the salsa and Crema for a burger dinner, I will certainly do the burgers.  I have never heard of marinating a burger, but it certainly worked.  I will admit that I totally forgot to add the cheese slices, but everyone agreed that they weren't needed.  Since I have leftover burgers, I will add the cheese the next time.  I served the burgers naked (bun-less).  Actually we couldn't imagine this deliciousness on a bun.
Rachael Ray's Carne Asada Burger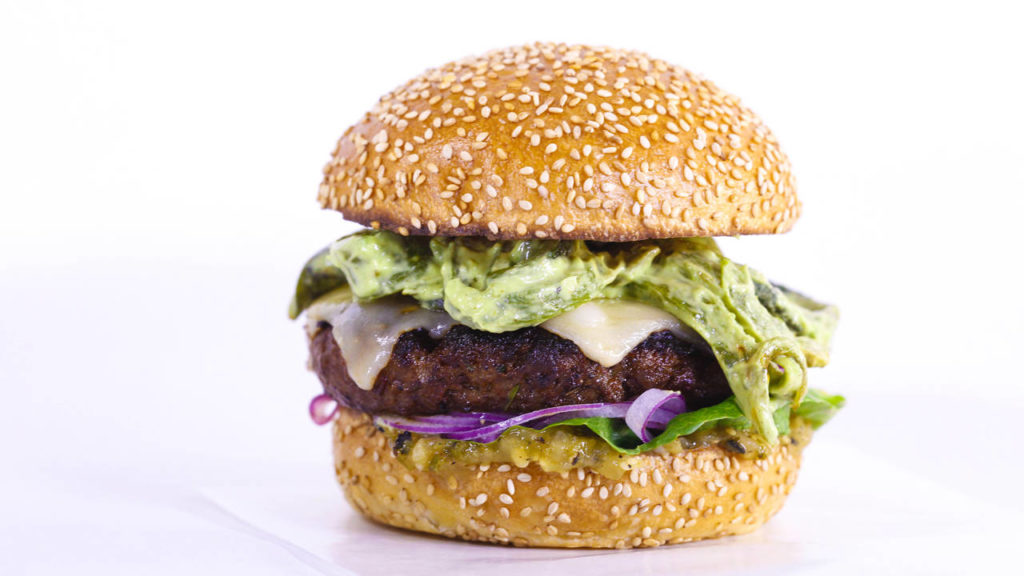 Source:  Rachael Ray  Recipe Source
Another hit from last weeks meal roster was the Rhubarb Chicken.  This meal was included in a weekly delivery from Blue Apron that I elected to skip, but I was intrigued with this chicken recipe.  It was a flavor success as well, even though I cooked the sauce a little too long and lost most of the "sauceyness".   Note here…I only made the Honey Rhubarb Chicken from this meal.
We enjoyed this recipe enough that I want to attempt to modify it by eliminating the honey as a sweetener and try to make it more THM friendly.
Enough about last week…we are on to now.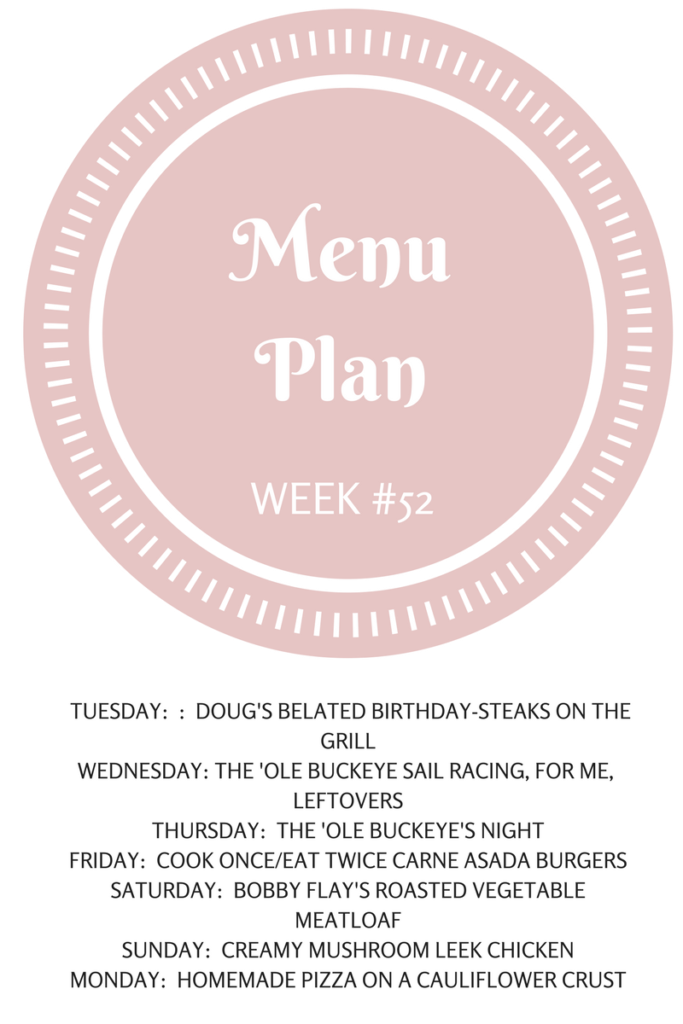 Just so you know, I am continuing the journey of learning about the Trim Healthy Mama diet plan and I am attempting to implement some of the basics.  Some of the concepts are easily assimilated…others not so much.  I have determined that it will definitely be a "process".
As the learning continues, the meals keep coming.  Week 52 is filled with tried and true as well as a culinary experiment.  Another week of good and healthy eating lies ahead.  Bon Appetit!
SaveSave
SaveSave
SaveSave
SaveSave
SaveSave
SaveSave
SaveSave
SaveSave
SaveSaveSaveSaveSaveSaveSaveSaveSaveSaveSaveSaveSaveSaveSaveSaveSaveSaveSaveSaveSaveSaveSaveSaveSaveSaveSaveSaveSaveSaveSaveSaveSaveSaveSaveSaveSaveSave
SaveSave
SaveSave
SaveSave
SaveSave
SaveSaveSaveSave