The menu plan for week 45 is truly a simple one.  It takes nearly all of the meals planned for week 44 and pushes them forward.  Week 44 then becomes week 45 with only the addition of one casserole favorite.
It has come to light that nearly all of my meal preparations have become cook once/eat twice dinners.   In fact some have become cook once/eat thrice.  When I am planning ahead, especially new recipes, I often do not know if there will be enough for another evening meal.   If a recipe is successful and enough for an additional dinner, it takes the place of a planned meal.
In addition, last week I was nearly completely out of commission for two days with severe allergy issues.  Norfolk was among the 5 cities in the country with the highest pollen counts.  An outdoor track meet on a windy Tuesday evening did me in for the following two days.   Needless to say, I was not in the mood for spending much time in the kitchen.  After suffering the consequences of being outdoors during high pollen counts, I have put myself on a Personal Allergy Alert.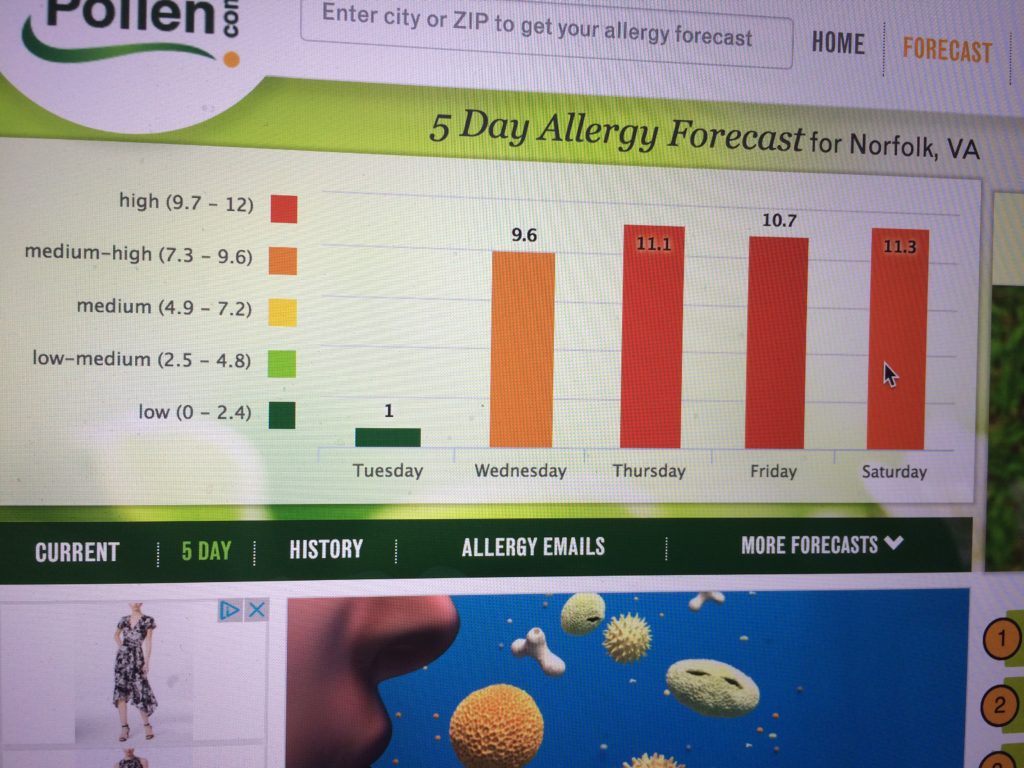 I want to avoid the issues from the past 2 weeks if at all possible.
As it turned out the only meal from the menu plan for the week was the Greek Burgers.  Thanks to my sister we are learning to incorporate turkey in the place of red meat more and more in our weekly diet.  It all began with her post of the Greek Burger recipe.  We have had these burgers several times and last week I did one final tweak of the recipe.  The 'Ole Buckeye gave the newest version a huge thumbs up.  We agreed, no further modifications necessary.
The one big surprise of the week was on "Ole Buckeye's night.  His dinner was great!  He was very pleased with himself as well.
He made this chicken recipe substituting Greek yogurt for the sour cream.  Budget Savvy Diva's Baked Chicken
The chicken breasts were on hand and the preparation took mere minutes.  The chicken was excellent.  We served it with a lime/cilantro rice that we had leftover from our salmon and roasted brussels sprouts.
Because week 45 is basically last weeks plan, no additional grocery shopping is required.  Yippee!  That helps with the daily grind and the budget.  (I am not an avid grocery shopper!)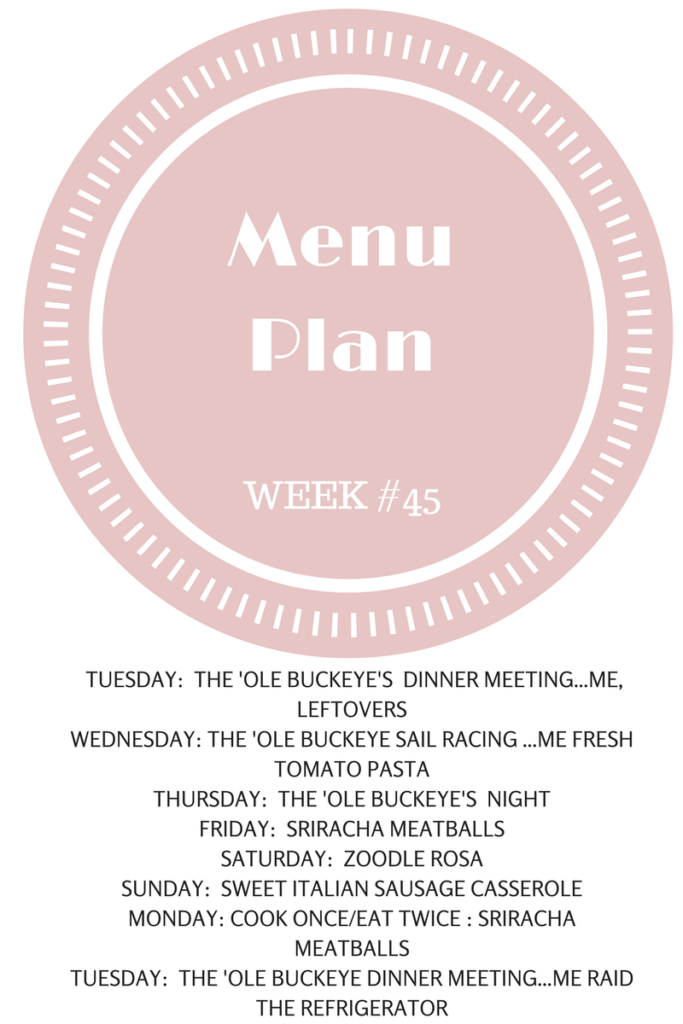 We are off to another week of good eating.  Bon Appetit!