The first day and last day of a long trip are my least favorites.  It's the "getting there" part that seems endless.  We are getting ready to go on a long awaited, long planned Windstar vacation.  I know, I know…who needs a vacation when you are retired?  Let me just say to those of you who are still in the working world, a vacation from the norm is always good for the body, mind and soul.  A break from routine is priceless.
So, we are going on vacation.  We leave today for Venice.  Since nothing from Norfolk is ever direct, we fly American with a long layover in Philadelphia.  We will arrive Wednesday morning in Venice and after 2 days of discovering what the city has to offer, we will board the Star Breeze cruise ship on a Windstar cruise from Venice to Athens along the Dalmatian coast and Greek Islands.
And so it began, the "getting there" part.  We arrived way early at the gate.  The 'Ole Buckeye is adamant about being at the airport early.
Too early.
Let me just say that after a long day of packing and attempting to be as organized as possible yesterday, we are ready to be there.  The house was clean as a whistle and in order as usual.  I love to come home to a clean house!  Thank you mom.  (the 'Ole Buckeye doesn't thank you so much.)
Now that the day has begun I am ready to be there.  By there I mean Venice!
The only problem is the long wait at the gate in Norfolk and the long layover in Philadelphia.
The long wait at the gate…his issue.  The long layover…mine.  I hate close connections.  We have had too many close calls over the years to allow for close connections.  I would rather be at the gate safe, sound, fed and early.
Our flight was delayed out of Norfolk…45 minutes.  The couple seated in front of us on the American Eagle leg were sweating bullets.  They had a close connection.  Point taken.
Goodbye Norfolk.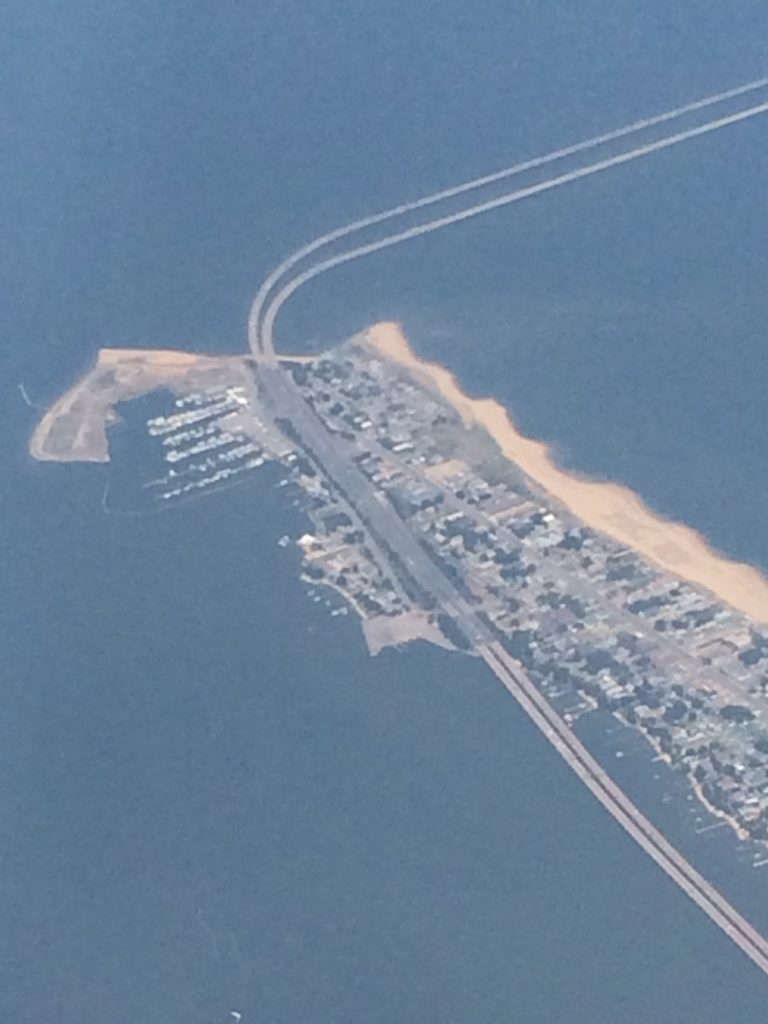 And so our adventure begins.
I have been researching Venice as well as the many other ports we will be visiting during our 9 day cruise.  I have copious notes and a "pin board".  I would like to think that we are prepared, but from what I have read it is difficult to prepare for Venice.
The underlying advise from nearly all sources is to walk and get lost.  I can do that!
So it is off we go.  Obviously there is no menu plan for next week.  The only plan for food is snacks for travel and a list of recommendations for food and drink in Venice.  Fresh fish, risotto, and gelato, wine, wine and wine!  Hopefully I can stay on my current diet plan, but I refuse to be so strict that I cannot enjoy what this trip has to offer.
So often over the past several years we have traveled.  I have had every intention of blogging about our trips, but failed to do it once we returned home.  This time I hope to remedy that situation by journaling my thoughts and organizing my photos.  I guess we will see what actually happens.  Whether I will do some informative writing or whether I will simply drink wine and relax.  Now that's a thought!
So as I sit and reflect about the journey ahead the anticipation builds.  This will be our third trip to Italy.  Seven years ago we took a trip to Milan and Lake Como.  Two years ago we visited Rome, Florence, and the Amalfi Coast.
Initially the 'Ole Buckeye wanted to charter a sail boat in Croatia and sail the Dalmatian Coast.  That didn't sound relaxing to me.   We also have interest in a cruise to Alaska.  The 'Ole Buckeye is not a fan of cruise ships (but how else to see Alaska?)
As I explored the cruise itineraries for Alaska, I found the Windstar cruise from Venice to Athens along the Dalmatian coast.  Since an Alaska cruise did not fit into our timeline this alternative sounded like a perfect compromise to me.  The StarBreeze is a smaller ship…200 passengers, perfect for the 'Ole Buckeye.  (Well not perfect…he would rather it be 2 or 4).  We have both wanted to go to Venice, he wanted to explore sailing in Croatia.  A smaller cruise ship to introduce us to cruising.  It sounded ideal to me.  Booked.
We added 2 days to the beginning of the cruise to allow more time in Venice.  Since we have been to Athens, we elected to fly right home after the cruise.
The cruise itinerary:
.1  08/04/2017   Venice
.2  08/05/2017   Venice
.3  08/06/2017   Hvar
.4  08/07/2017  Dubrovnik
.5  08/08/2017  Kotor
.6  08/09/2017 Corfu
.7  08/10/2017 Katakolon
.8  08/11/2017  Corinth Canal
.9  08/12/2017  Nafplio
.10  08/13/2017  Athens
Exciting Right?
So there you have it.  Our journey has begun.  The next leg will soon begin.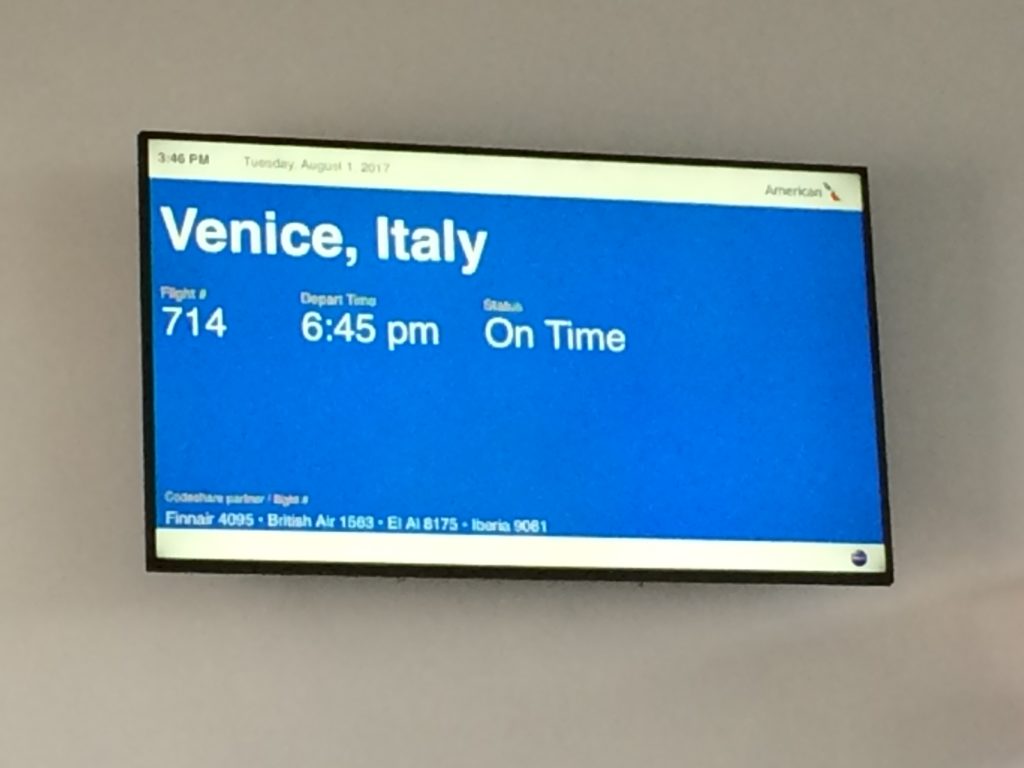 Our chariot awaits.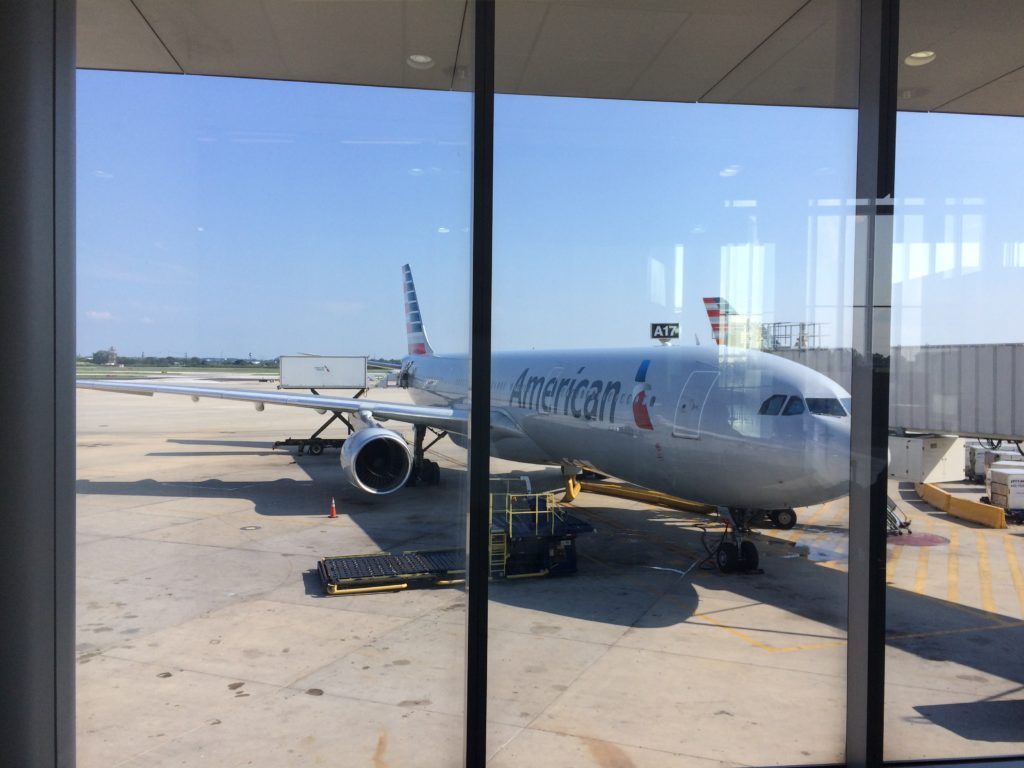 Let's get on with the "Getting There"!