Menu Plan Week 56
"WHOA NELLY"!!  For some strange reason that is the phrase that came to mind this morning as I struggled to make the menu plans for week 56.  I just did this!  Where did the week go?  It is the middle of July, the year is more than half over.  How did that happen?
Then my mind really wandered.  WHOA NELLY.  Actually my mind wanders quite a lot.  Something catches my attention and a fact finding mission ensues.  Sometimes I find my answer quickly and return to my mission.  Other times I find myself hours later searching the world wide web, often at a loss of remembering the initial quest.
WHOA NELLY.  The reason for the search…correct spelling.  NELLIE OR NELLY.  Y is the answer but there were more "whys" that I found.
"Whoa!" is a command for livestock to stop moving forward. Nelly (or Nellie) was the stereotypical name for a female horse or mule.  It was the standard name for a mare especially in the 1800's.
"Whoa Nelly!" means basically to "Hold your horses!"
That is one of the definitions that I found, there were several others.  But why am I so familiar with the phrase?
WHOA NELLY came from the old Roy Rogers television show.  The character named Pat Brady drove a jeep he called "Nellybelle".  If the jeep got out of control, he would cry out, "Whoa Nellie".
I loved watching that show.  Roy Rogers and Dale Evans were my idols.  Those were the days when we played cowboys and Indians.  We had cowboy hats and cap  guns in fake leather holsters.  We rode our pretend horses everywhere.  A very different time.
Ok.  I am back again…an hour later after drifting in memories.  Whoa Nelly!  Let's get back to business, the weekly task of planning meals and the grocery run.
Last week's menu plan offered more cook once/eat twice offerings than I anticipated.  The menu plan for week 56 will contain the second edition of those offerings.  Most of the new recipes planned will once again focus on breakfasts and lunches.  The dinner menus are not very creative since I have provisions from last week as well as a refrigerator stocked with cook once/ eat twice meals.  I plan to spend more time on developing recipes for sides and salads this week.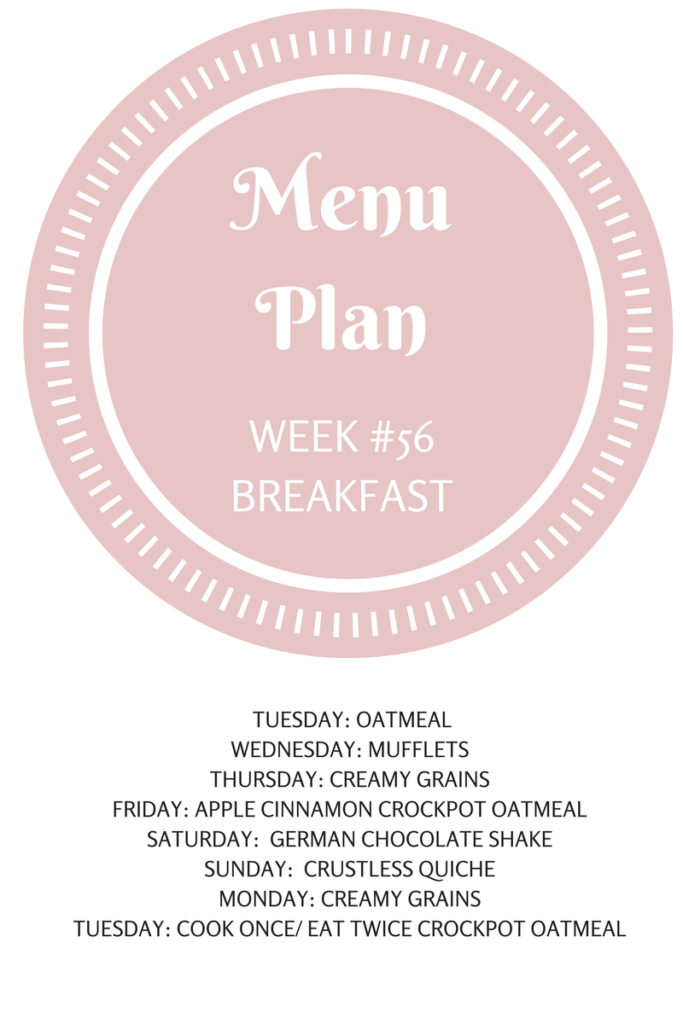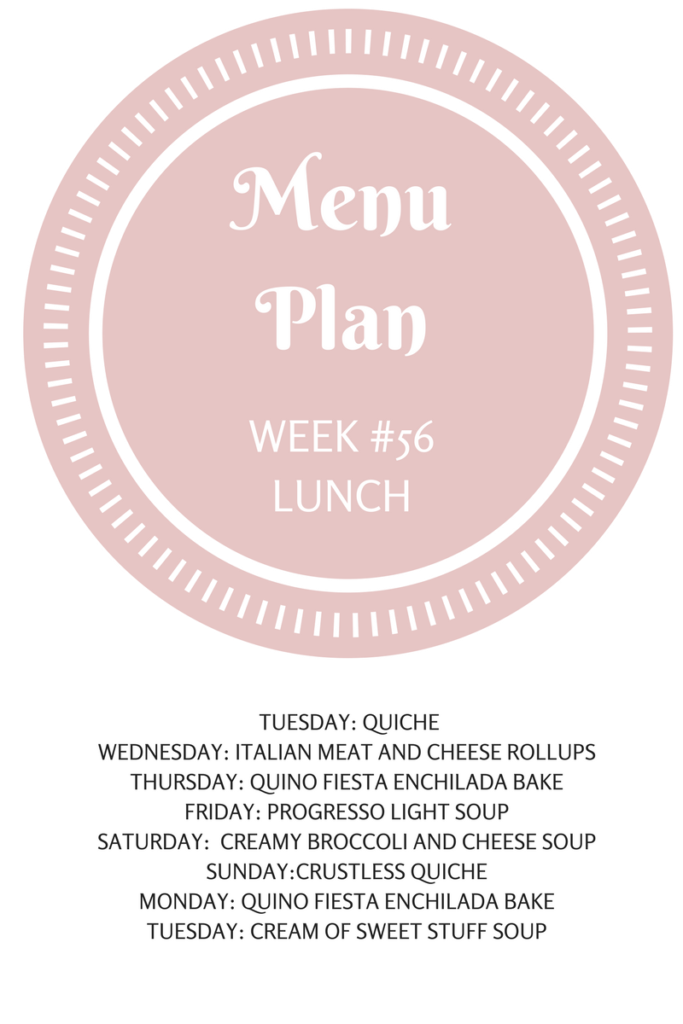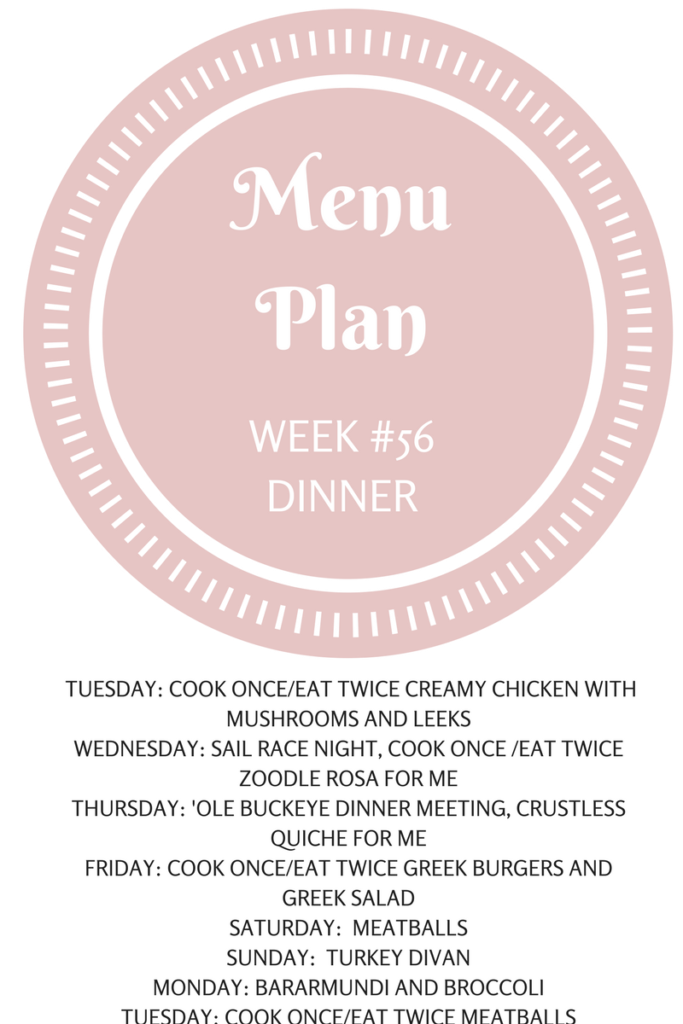 There we have it.  Menu plan 56 and a trip down memory lane.
The journey to educate myself with the THM plan continues and some confusion remains.  It is definitely a process.  I am loosing pounds and inches.  I am spending more time in meal planning and preparation.  I am anxious for the process to be more routine.  As long as the progress is positive I will pursue.
So here we go.  Another great week of healthy eating and living lies ahead with week 56.  But may I say once again…WHOA NELLY, please stop time from flying!!!
What Exactly Are You Looking For?