No wine? Substitute beer!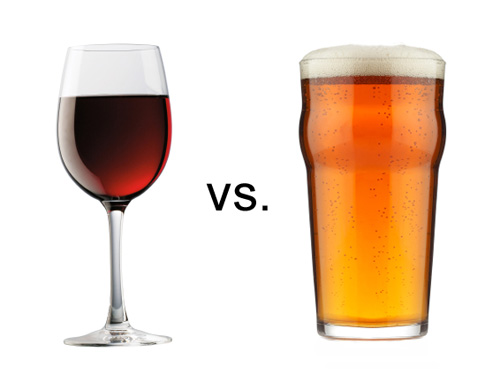 I like beer.
I may have mentioned this previously.
Unlike [ahem-my sisters-ahem] I am not beholden to the grape, although I can enjoy a nice glass of wine from time to time. Bottom line is I often don't have a bottle sitting around the house when I'm knocking together a recipe that calls for it.
So I started substituting beer. And it's AWESOME.
Recipe call for red wine? Try a bock or amber ale. Perfect. Recipe call for white? Maybe an IPA or just a nice Pils; even a hefeweizen. You can even play with flavors. With all the different beer varieties, including various fruit, spicy chilies, and so much more, you can even select a beer for whatever you're thinking of making.
The same rule goes for beer that goes for wine when cooking – if it tastes like crap in the glass, it'll taste like crap in the food. Use the good stuff.
Fact is, in all my substituting of beer for wine, I've never been disappointed. Give it a try!