Menu Plan Week #24
If you haven't already noticed, it has been several weeks since I have posted a menu plan.  In fact the time that has elapsed between Menu Plan Week #24 and Week # 23 has been exactly 9 weeks!  I haven't created a menu plan since July 12th!  Hard to believe.  The reason?  Travel.  We had nearly 6 weeks of travel.  In the days between our trips our mission was to keep the pantry and refrigerator relatively empty while eating from our reserves.  I used tried and true recipes that created little thought and less shopping.  That in itself took a great deal of finesse.
Soooo…
I am back to an organized lifestyle.  Well, as organized as possible considering, the flexibility necessary with this new style of living.  With school in session, the driving responsibilities have been set, and as always are subject to change.  It appears that on several days I will be on the road most of the afternoon and early evening.  That means late night meals.  My meal plan needs to include dinners that are easy to get on the table at the last minute.  This presents yet another significant goal to the organization of my life.
My initial plan is to recreate several  recipes that we enjoyed at the beginning of this process.  I created many meals for the first time several months ago, that have not been repeated.  Although we enjoyed them the first time, I want to revisit them making some revisions.  Hopefully it will help me determine if I should add them to a dinner rotation.
I also have a bumper crop of basil that needs to be incorporated into our late summer dining.
As always I have created a plan that highlights the entrees, but sometimes the high point of the meal is a side, a salad or a dessert.  As I evaluate the hits and misses for the week, I will note any additional successes.
So for the 24th time….bon appetit.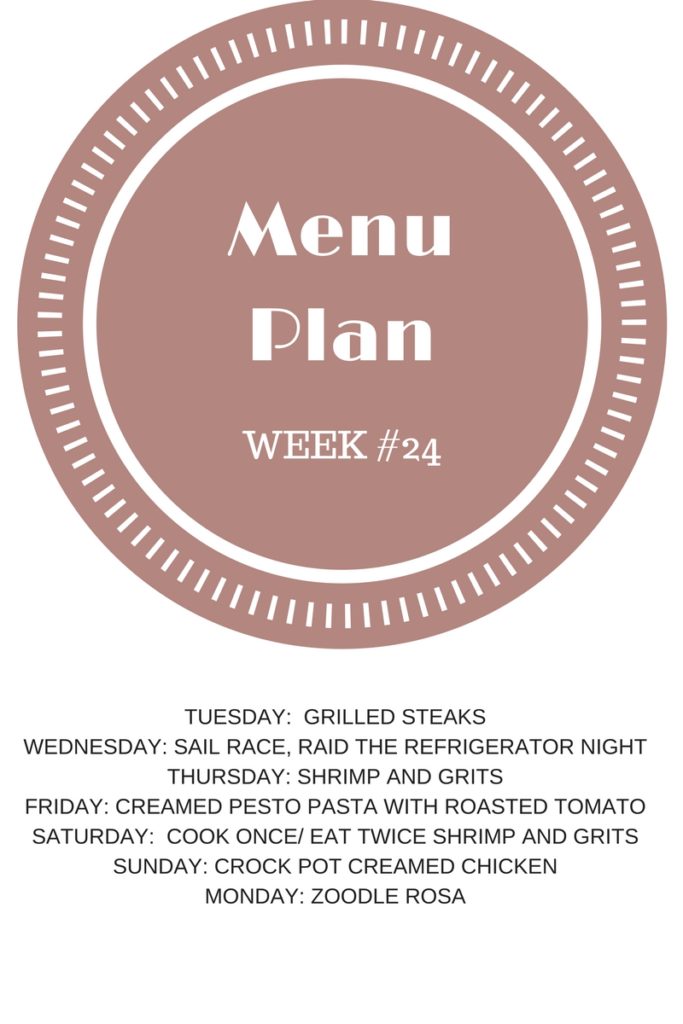 What Exactly Are You Looking For?