Houston, I Have a Problem
As I peruse the internet and Facebook, I consistently pin to pinterest.  Any of the recipes that look intriguing are pinned to a board I call Looks Good Enough to Try
To my astonishment, I realized this morning that I have 432 recipes waiting for experimentation.
I must go on to relay that one of my goals when I moved to Norfolk was to try one new recipe each day.  While I have tried an exhorbitant number of creations, I find that I am pinning more than trying.
I also planned to blog about the successes, failures, and "keepers" as I went through the recipes.  My biggest difficulty with blogging about the trials and errors, is the fact that I consistently forget to take pictures of the process.
Well, this morning I resolve to change all of that.
My Goal, gradually and methodically, is to pair down the recipes on my board "Looks Good Enough to Try".  During this process I plan to blog about each one, adding why or why not it was enjoyed, AND to take photos…posting my blog whether the images look appealing or not.  How else do I learn and grow?  So here we go…I may not make it doing a new recipe each day, but I will certainly try.
Oh, and by the way, the 432 untried recipes on the "Looks Good Enough to Try" board is just the beginning.  I have another Pinterest site from the business that I have had for the past 25 years.  Occasionally when I am pinning on it, I find new recipes as well.  I pin those to a board called "Trans" and move them later.  I have 79 recipes ready to try there.  Then there are the clippings and print outs.  I have 3 unorganized notebooks full of recipes from newspapers, magazines, and print outs from the internet ready to try there.  I have been meaning to organize those notebooks for years.  The only thing I have accomplished is dividing them into categories…salads, main dishes, appetizers, soups, desserts, etc.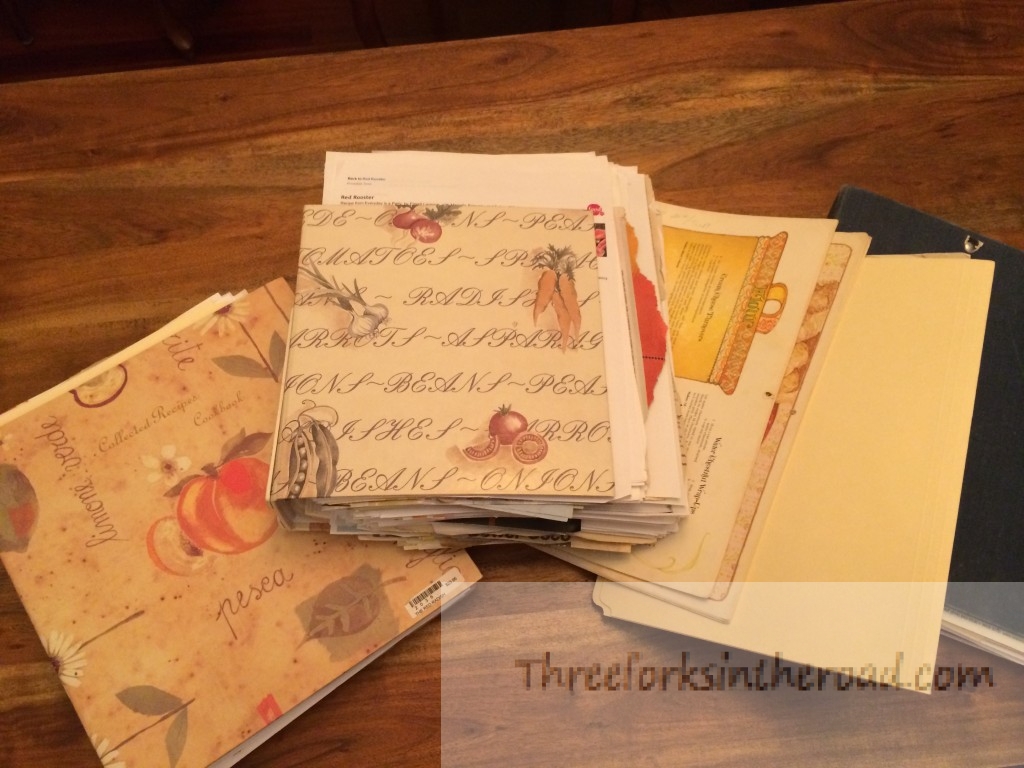 I am not willing to count all of those.  Oh yes, there are still more recipes in my recipe box on Food Network.com!
In essence, I currently have enough untried recipes to keep me busy for years!  BUT  I am continually finding and adding more.  A vicious cycle.  Being retired I no longer have the same excuses that I had when I worked full time.  Hum, perchance retirement doesn't seem so appealing anymore…maybe I need to go back to work!!
What Exactly Are You Looking For?